Ian Smith
Ian Smith is one of the co-founders of FedSmith.com. He enjoys writing about current topics that affect the federal workforce. Ian also has a background in web development and does the technical work for the FedSmith.com web site and its sibling sites.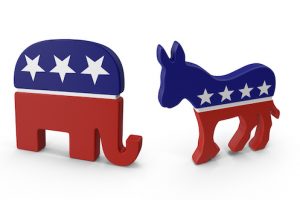 The Office of Special Counsel has received numerous questions from federal employees about a possible candidate Trump in the 2020 election. The agency has provided a memo with Hatch Act guidance in the interim.
The annual surge of retiring federal employees to kick off the new year has led to a sizable increase in OPM's backlog of retirement applications.
Many federal employees are unhappy about the election of Donald Trump as president. There are organized movements taking place within the federal workforce to collectively voice opposition to the new administration's polices.
Legislation has been introduced in the House to abolish the Environmental Protection Agency.
Legislation has been introduced in the House that would make a number of reforms to the Postal Service including changes to current and retired Postal employees' benefits.
OPM has released additional guidance on the hiring freeze which provides more detail on allowed exemptions.
Legislation has been introduced in Congress to give federal employees a 3.2% pay raise in 2018.
NARFE sent a letter to the House Committee on Oversight and Government Reform this week in opposition to legislation that would prohibit tax delinquent federal employees from being employed by the federal government.
Legislation has been reintroduced in the House to prohibit federal employees from watching porn on their work computers.
President Trump has signed an executive order laying out a process that directs federal agencies to cut regulations.
Contact Ian Smith