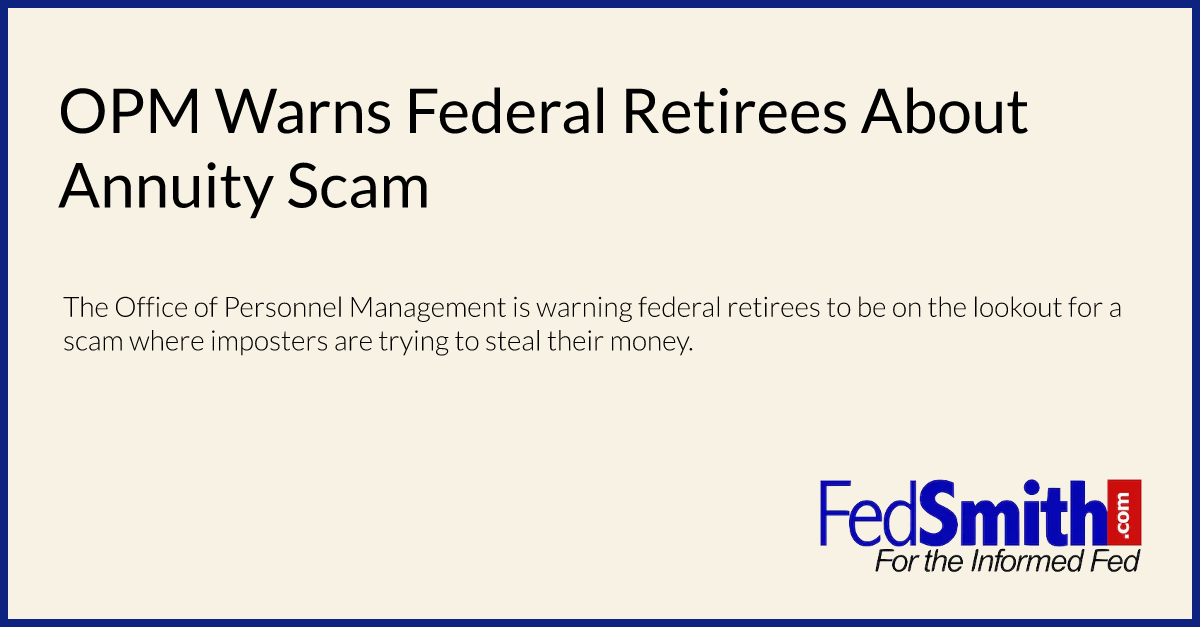 The Office of Personnel Management is alerting federal retirees to a scam in which imposters are contacting federal annuitants to try to steal money from them.
The scam works like this: an imposter claiming to be an OPM employee contacts a retired federal employee and threatens to cut off his or her retirement payments, saying that a magistrate will prosecute and demands an immediate payment. OPM said that the imposters can sound quite convincing and may use real names and titles. They may also even have personally identifiable information of the retirees they are contacting.
OPM stressed in a blog post about the scam that the agency will never make phone calls such as these to retired federal employees and to not fall for any such phone calls or emails.
Anyone who may have encountered one of these scams is urged to report it to the OPM Office of Inspector General by calling the hotline at 877-499-7295 or using the online complaint form.