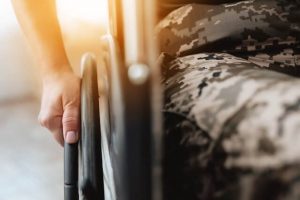 A new law has changed the VA disability benefits claim process. Here is a summary of the changes.
The COLA for 2020 has been met with a tepid response. The author explains how it is calculated as well as prospects for seeing higher future COLAs.
The author says that past precedent from court decisions indicates the USDA will face an uphill battle in its efforts to relocate some employees.
Many important changes are coming to the TSP in September. Here is a summary of the new rules and how they will impact federal employees.
An appeals court issued two unfavorable decisions for the Architect of the Capitol involving discrimination complaints at the agency.
Can you lose money investing in bonds? The author describes the impact interest rate shifts can have on the TSP's F Fund.
The guarantee that comes with the G Fund may sound great, but it comes with a hidden retirement risk that many federal employees tend to overlook.
Occupational questionnaires replaced the old KSA process, but may have led to unintended consequences for agencies.
The author recounts his love for his federal career while also addressing challenges that federal employees face.
Will your income in retirement be less than it is now? As the author illustrates, you could be surprised thanks to required minimum distributions.