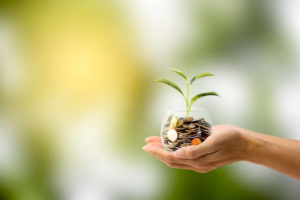 It is important to periodically review your financial plans to ensure you remain on track for a solid retirement. These are some areas on which to focus.
Recent guidance on marijuana related investments raises questions for federal employees who hold security clearances.
If you take the FERS refund, what portion of the contributions do you get back?
The author says that the lack of confirmed appointees at the MSPB and FLRA indicates a failure of leadership on the part of the president.
If you are considering relocating after retiring from the federal government, these are some states that offer attractive options for retired federal employees.
These are ten important things federal employees at the VA should know about the VA Accountability and Whistleblower Prevention Act.
The shutdown has caused financial stress for federal employees who have had to go without paychecks. The author provides tips for financial protection both now and in the future.
Thinking of leaving your job as a federal employee? These are some important financial considerations to keep in mind when moving to the private sector.
The author says the shutdown highlights the fact that the Democratic party has forgotten its roots, and federal employees are paying the price.
Retired federal employees may wonder if they should enroll in Medicare Part D with FEHB benefits. Here is an overview of how the two work together.