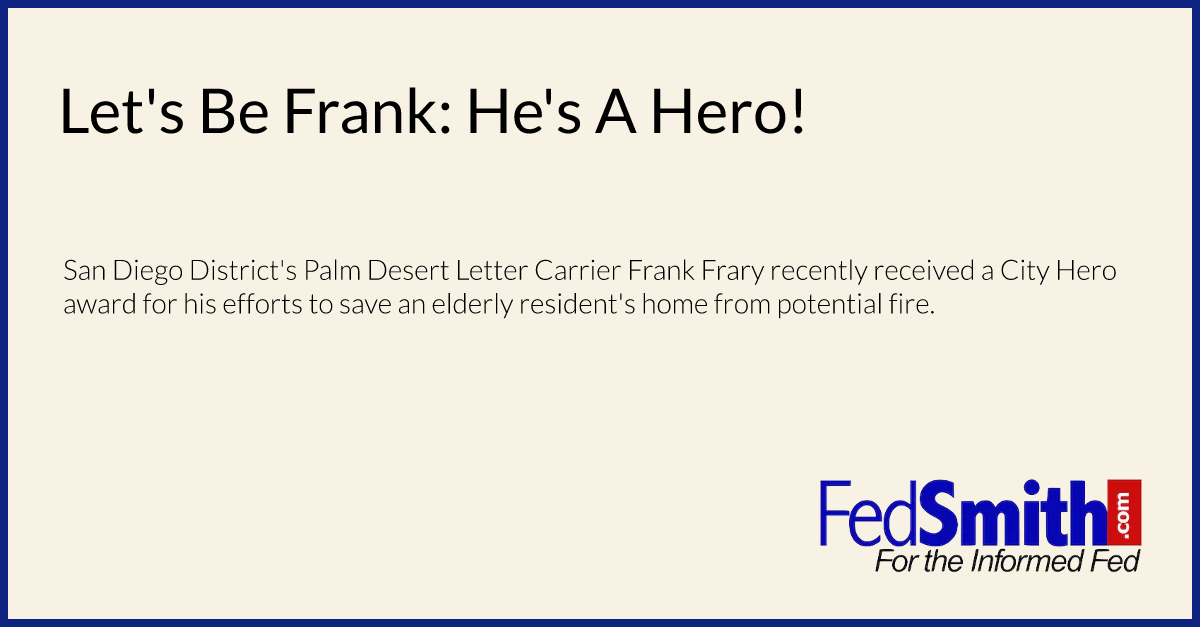 San Diego District's Palm Desert Letter Carrier Frank Frary was delivering mail on his route when he noticed smoke filling up the interior of the home of an elderly resident who lives alone.
Frary knocked loudly on the doors and windows, and called out to determine if the resident was home. Not receiving any response, he tried to contact a neighbor, but no one was home. Frary then used his personal mobile phone to call the security gate guard to request assistance.
The security guard contacted the fire department, and three fire trucks arrived at the house within minutes. When the firefighters entered the residence, they found a pot of unattended food burning on top of the stove. They thanked Frary for his quick thinking which ultimately saved the home. The woman expressed her appreciation to Frary the next day; and later, the Indian Wells City Council presented Frary with a City Hero Award.
"Frank always brings a calming influence into our neighborhood," stated the grateful woman.