Tag: FERS
What penalties would I face if I retire at 62 years old but have less than 20 years in service?
Recent proposals suggest cutting federal employees' retirement benefits, however, the author says that lawmakers may not understand how these are funded.
I took the EPA's VERA/VSIP offer and am wondering when to set the effective date of my retirement.
Lawmakers in both the House and Senate recently sent letters expressing their concerns to proposals to cut federal employees' benefits.
Federal employees are understandably concerned about recent proposals to cut their pay and benefits, however, the author points out that there are still plenty of reasons to remain positive.
Should a federal employee retire now to avoid unpleasant changes that may be implemented in new legislation?
I am concerned about proposed cuts to my benefits. What will this mean for my salary and what can I do in the meantime?
The House Budget Committee's 2018 budget proposal suggests reforming civil service pensions to "put them on a better fiscal path."
Legislation has been introduced to cut the mandatory amount some federal employees contribute to their retirement programs by 3.6%.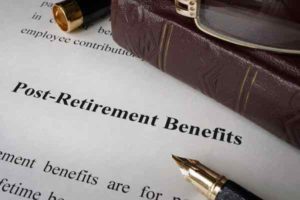 What retirement benefits will you have available when you decide to retire from federal service? This is what you can expect.