Tag: Budget
Recent proposals suggest cutting federal employees' retirement benefits, however, the author says that lawmakers may not understand how these are funded.
Lawmakers in both the House and Senate recently sent letters expressing their concerns to proposals to cut federal employees' benefits.
Should a federal employee retire now to avoid unpleasant changes that may be implemented in new legislation?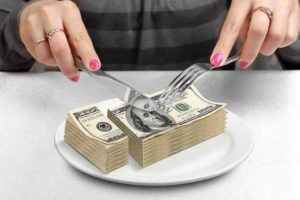 The House Republican Study Committee recently released its 2018 budget proposal which contains cuts or changes to programs impacting federal employees.
I am concerned about proposed cuts to my benefits. What will this mean for my salary and what can I do in the meantime?
The House Budget Committee's 2018 budget proposal suggests reforming civil service pensions to "put them on a better fiscal path."
Two letters were sent last week to Congress expressing opposition to proposed cuts to federal employee benefits in the White House's budget proposal.
An internal memo circulated at the EPA said the agency is offering some employees a buyout in an effort to reduce the overall size of the agency's workforce.
The author says that the proposed COLA cuts in the White House budget proposal are neither fair nor warranted. He offers a better solution.
The Trump Administration's 2018 budget proposal outlines significant suggested cuts to the Postal Service in an effort to restore its financial solvency.