Tag: Proposed Legislation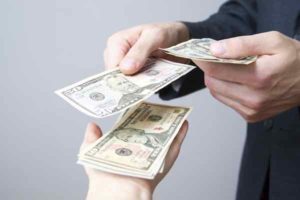 The CBO has issued its opinion on a bill that would pay bonuses to federal employees who report wasteful spending at their agencies.
The CBO has released an analysis of bills that would allow federal employees to make multiple withdrawals from their TSP accounts.
Legislation has been introduced to make employment of future federal employees "at-will." The author explains the legal implications of this proposed change.
Legislation has been introduced to create a new position to help federal employees who are the victims of cyber attacks. The author raises some questions that are not immediately clear from the text of the bill.
The CBO concludes a requirement for more reliable accounting of official time by federal employee unions would have a negligible impact on federal expenses.
AFGE scored several legislative victories in the House of Representatives last week.
Congress has sent legislation to the White House that would institute a number of HR requirements for the VA.
A Bill to require annual reporting on use of official time and other union related items is advancing. It has now passed the House and reported favorably by a Senate committee for consideration.
Senator Richard Burr (R-NC) wants the IRS to stop rehiring employees who were let go for performance or conduct problems.
The House issued several votes this week that could potentially impact future regulations at the VA.