Tag: Travel
Congressman Don Beyer (D-VA) introduced amendments that would prevent federal employees from staying at Trump properties when on official travel.
The National Park facility in Skagway, AK is a busy location in summer. This is a look at the town's history and why the NPS has a facility there.
Looking to get away on vacation this summer? These are some travel perks available to federal employees to make planning easier.
Federal employees who travel for work can now officially be reimbursed for using ride sharing services under a new law that was just passed this week.
Legislation that would require formal regulations to be issued to reimburse federal employees for using ride sharing services has cleared a Senate Committee.
The author has compiled a list of discounts available to retired federal employees on things such as travel, computers, and restaurants.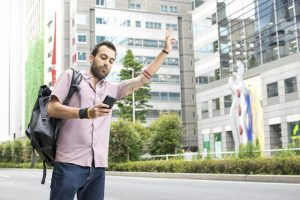 Legislation has been reintroduced in the Senate to ensure the federal employees can be reimbursed for using ride sharing services when traveling on official business.
The House passed legislation this week that would allow traveling federal employees to be reimbursed for ride sharing services such as Uber or Lyft.
Federal employees who use their personal vehicles when traveling for government business will see a slight reduction in the reimbursement rates paid to them this year.
Retirement is personal, and as such there is no wrong way to enjoy it. The author provides some ideas as a starting point for ways federal employees can spend their time in retirement.