Kelly Monroe
Kelly L. Monroe is the creator of the FERS Blueprint Retirement Training System. She a retirement benefits trainer and has consulted with over 2,300 Federal employees to help them clarify their retirement planning. Be sure to get your free benefit guide, The 7 Superheroes of FERS Retirement Benefits, to use as a handy one-page reference guide for retirement planning.
There's a more obscure rule in the TSP that can potentially be costly to federal retirees.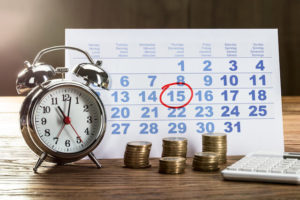 These are some important considerations that can help federal employees when choosing a date to retire from federal service.
How does the Minimum Retirement Age (MRA) under FERS factor into your retirement eligibility?
The TSP Modernization Act was supposed to add flexibility for TSP participants, but is that what it really did?
These are three common mistakes federal employees can make that harm their retirement plans.
In order to carry FEHB coverage into retirement, you must meet these requirements. The author also addresses some questions federal employees are likely to have.
The White House's 2019 budget outlined a number of proposed cuts to federal employees' benefits. How much of an impact would these have on your retirement?
How much does your spouse receive from your FERS pension if you pass away? That depends on the survivor benefit option you choose.
Which is better for your retirement savings: the TSP or the Roth TSP? Here are the basic differences and some resources to help you with this decision.
The IRS has announced the TSP contribution limits for 2018. Here are some tips on maximizing your retirement savings in the TSP.
Contact Kelly Monroe