Susan McGuire Smith
Susan McGuire Smith spent most of her federal legal career with NASA, serving as Chief Counsel at Marshall Space Flight Center for 14 years. Her expertise is in government contracts, ethics, and personnel law.
A Veterans Affairs employee, claiming to be a protected whistleblower, was removed for mishandling a radiological substance, the very activity that he had blown the whistle on with regard to others at his facility.
A federal attorney who was fired claims that it was done in retaliation for being a whistleblower. The MSPB said it had no jurisdiction, saying she failed to make her case. See how the federal appeals court has now ruled on her appeal.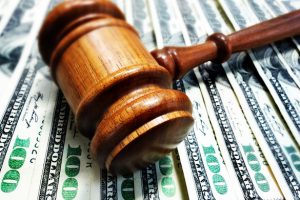 The U.S. Court of Federal Claims has just handed down a payday bonanza for federal employees who signed up for the class action case demanding redress for lost pay during the 2013 government shutdown.
A federal employee removed for poor performance refused to accept or sign for the notice of termination. On appeal he argued harmful error in that the agency had not served him with proper notice. See how the appeals court deals with this ploy.
Finding that the Government failed to justify reassignment of a Department of Justice whistleblower, the appeals court has bounced his appeal back to MSPB and ordered the Government to pay his costs.
A federal law enforcement official could not persuade the appeals court to overturn his removal stemming from his conviction on a Virginia felony charge for possession with intent to distribute.
The appeals court has thrown out an arbitration decision upholding removal of a Department of Defense teacher, finding her due process was violated when the chain of command discussed her case.
Veterans Day is a federal holiday created to honor those that served their country in the military. The author provides a personal memorial to honor one of these veterans.
Accepting reimbursement for services that were actually paid for by a relative leads to a federal employee's removal.
Here is yet another case in which a court has taken issue with an agency's withholding of information in response to a FOIA request. This time it's the Department of Justice—the agency responsible for "overseeing" how the government is handling its disclosure obligations.