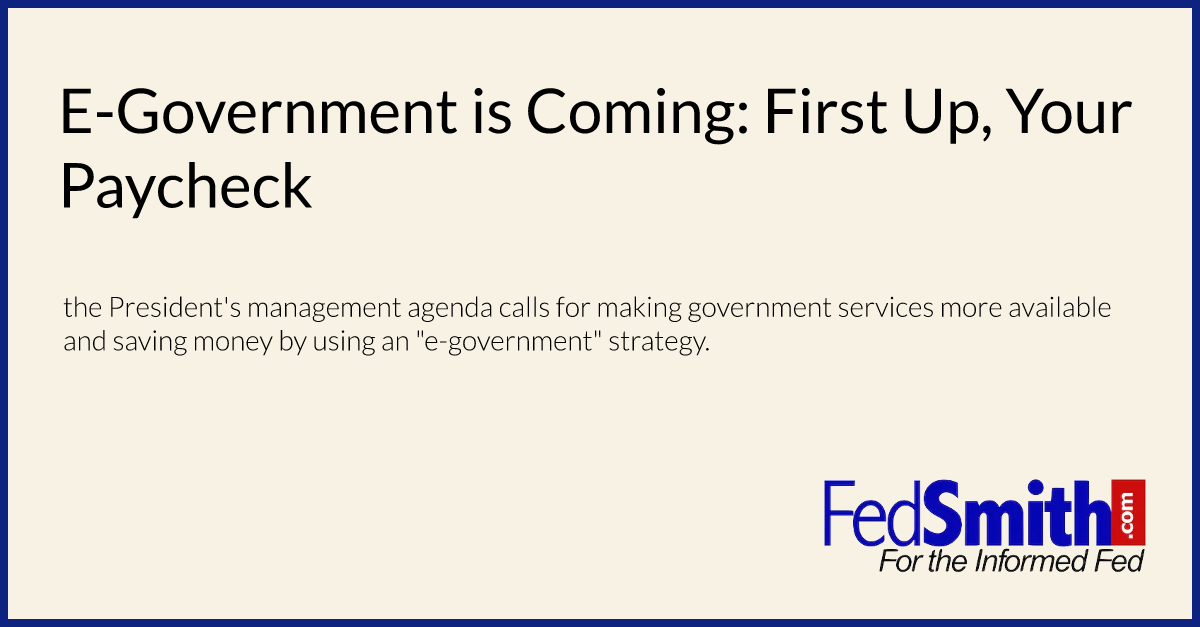 The internet is impacting American society and the Federal Government is starting to benefit from this revolution in technology as well.
One sure sign the technology is well entrenched is when the Office of Management and Budget starts touting legislation relying on the technology. In this case, the President's e-government initiatives have been articulated by the Office of Management and Budget. This program has as its goal making it easier to find government information and for anyone to use available government services. (Any similarity to the "Reinventing Government" initiative of the previous administration is unintentional.)
While government is stereotyped as being lethargic and slow to change–a stereotype which anyone familiar with the Federal job classification system will relate to–changes are now being implemented that will impact every Fed.
The latest evidence: The Office of Personnel Management has announced four e-government initiatives. While some of these may not impact you immediately, they will impact your agency right away and the first impact you experience may be the processing of your paycheck.
Not to worry though, the payroll change cuts down on the number of suppliers of payroll and related services not a cut in your pay. OPM estimates that consolidating these services may save up to $1 billion in the next 10 years. With any luck, everyone will continue to be paid, and in the right amount, as this transition takes place.
The four agencies selected to handle the payroll processing for all government employees are:
National Finance Center (Dept. of Agriculture)

Defense Finance and Accounting Service

National Business Center (Interior)

General Services Administration
The payroll consolidation is only one step that the government is making to implement "e-government."
Other areas currently being implemented are:
* Recruitment One-Stop, an extension of the USAJOBS program to assist applicants who want to work for the federal government;
* e-Clearance, which will use computer technology to speed up the efficiency and speed of granting or locating security clearances or investigations;
* Enterprise Human Resource Integration (EHRI), which will transfer human rresources data throughout the government, eliminating the need for paper employee records;
* e-Training, which will create more on-line or internet based training for federal employees in lieu of more expensive "live" training which takes considerable time and money to send people and resources to a central location.
More information on these initiatives is available to you from the links on the side of this page.