Ralph R. Smith
Ralph Smith has several decades of experience working with federal human resources issues. He has written extensively on a full range of human resources topics in books and newsletters and is a co-founder of two companies and several newsletters on federal human resources. Follow Ralph on Twitter: @RalphSmith47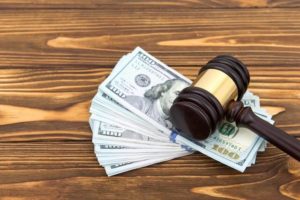 The FLRA is soliciting comments on an issue involving revocation of union dues for federal employees.
The Court of Appeals for DC has issued an accompanying order delaying lifting a lower court injunction of Executive Orders.
The Federal Salary Council recommends new locality pay areas, but not all Council members agree on measuring pay disparity.
What are the chances of Imperial County being added as a new pay locality next year?
Checking the wrong box on a TSP form led to withholding $25,000 in taxes and a financial hardship for a retired federal employee.
The database of individual federal employee salaries has recently been updated with the latest available data. Here are tips on using this database.
Which TSP fund has returned 18.53% so far in 2019? Which one has returned 19.48% in 2019?
An agreement between FLRA and FMCS is an attempt to speed up federal labor negotiations by focusing on negotiability appeals.
The structure of TSP funds is changing in 2020. Here is a summary.
A federal labor relations case can take months, years or decades. Here is an example.
Contact Ralph R. Smith