Ralph R. Smith
Ralph Smith has several decades of experience working with federal human resources issues. He has written extensively on a full range of human resources topics in books and newsletters and is a co-founder of two companies and several newsletters on federal human resources. Follow Ralph on Twitter: @RalphSmith47
The 2021 budget proposes major changes in federal benefits to align more closely with private sector benefits.
A task force report urges major changes to the civil service system from pay and benefits to handling removal actions and appeals by federal employees.
Stock markets reacted quickly to news of a virus spreading quickly. The January TSP returns reflect this fear.
The FLRA has extended time for public comments to proposed regulatory changes on federal labor relations issues.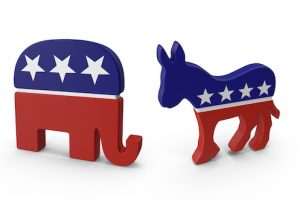 Politics and federal employees can be tricky. Here are the federal employee unions with the largest donations to politicians.
An agency has asked the FLRA for guidance on implementing President Trump's Executive Orders impacting federal employee unions.
Which topics were of the most interest to federal employees in 2019? Here is the top 20 list of the most popular FedSmith articles last year.
The number of TSP millionaires has dramatically increased in the past year and increased by tens of thousands over the past few years.
Investors in the TSP change over time. The G Fund has decreased in popularity in recent years and the popularity of the Lifecycle funds continues to increase.
Despite gloomy investment predictions for 2019, TSP investors fared well. One TSP fund had a return of 31.45% for the year.
Contact Ralph R. Smith