Ralph R. Smith
Ralph Smith has several decades of experience working with federal human resources issues. He has written extensively on a full range of human resources topics in books and newsletters and is a co-founder of two companies and several newsletters on federal human resources. Follow Ralph on Twitter: @RalphSmith47
Using marijuana in Washington, DC is legal, but federal employees are still subject to federal laws. Take this survey on marijuana legalization and federal employees.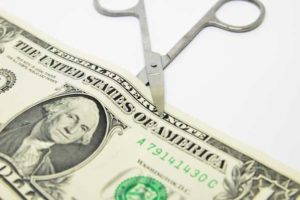 The concurrent budget resolution passed in the House proposes significant changes to federal employee benefits. Here is a quick summary.
A bill to increase buyouts to maximum of $40,000 has been introduced in the Senate.
President Trump intends to nominate former union lawyer Ernest W. DuBester to serve a third term as a Member of the Federal Labor Relations Authority.
Which TSP fund has had the highest rate of return so far this year? The answer may surprise you.
Elections have consequences. President Trump has issued an Executive Order revoking federal labor-management relations councils.
A new study argues federal workers are paid 80% higher than private sector workers with respect to their total compensation package.
An emergency leave transfer program is now available for agencies with employees impacted by hurricane Irma.
Posting vacation photos on Facebook was instrumental in an indictment of a Postal worker collecting payments for his medical disability.
Various groups are seeking loyalty of the federal workforce. Is there an internal "permanent state" in government? A former administration official says it exists, is dangerous and threatens our democracy.
Contact Ralph R. Smith