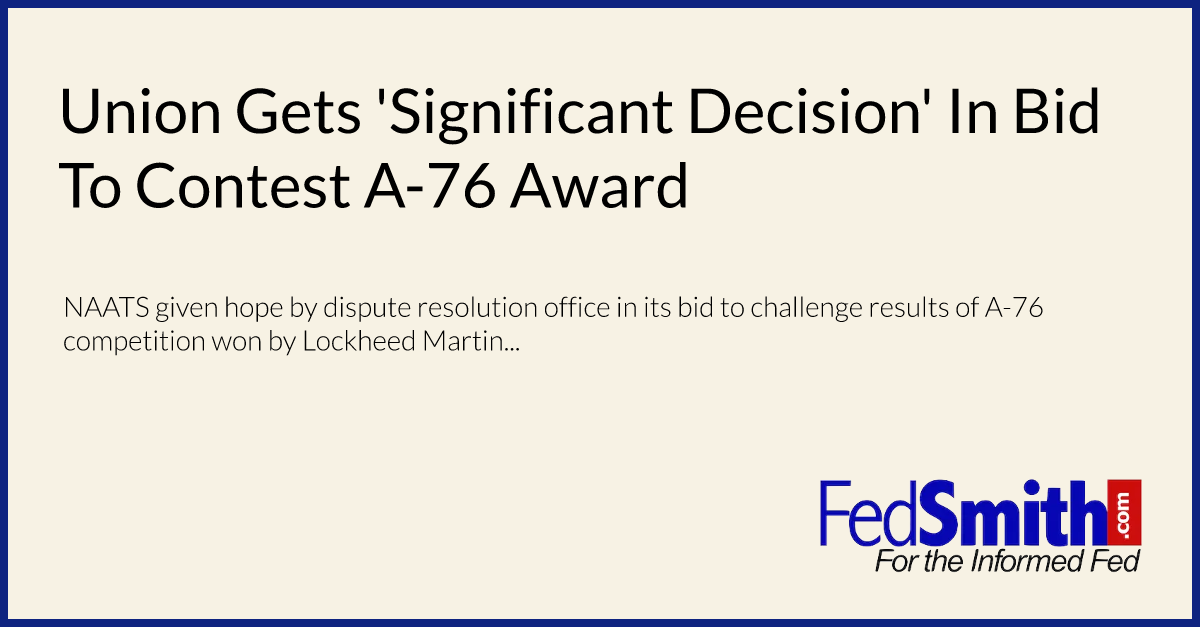 The National Association of Air Traffic Specialists recently announced a second significant decision by the Federal Aviation Administration's Office of Dispute Resolution for Acquisition (ODRA) in connection with the contests that have been filed against the FAA's award of a $2 billion contract to Lockheed Martin.
In a case of first impression at that forum, ODRA ruled that Kate Breen, the president of NAATS, has standing to challenge the FAA's award decision on behalf of all of the affected FAA employees in Automated Flight Service Stations. ODRA has previously also ruled that Breen has standing to intervene in a separate contest against the award that was filed by the Agency Tender Official, ATO.
"These are very important decisions by ODRA. To our knowledge, this is the first time a union representative or federal employee has been granted standing to challenge an A-76 award," Breen stated.
"The fact that we were permitted to file our own Contest even though the ATO had already challenged the award also reflects the need to allow a separate voice for the employees whose lives are directly affected by outsourcing decisions."