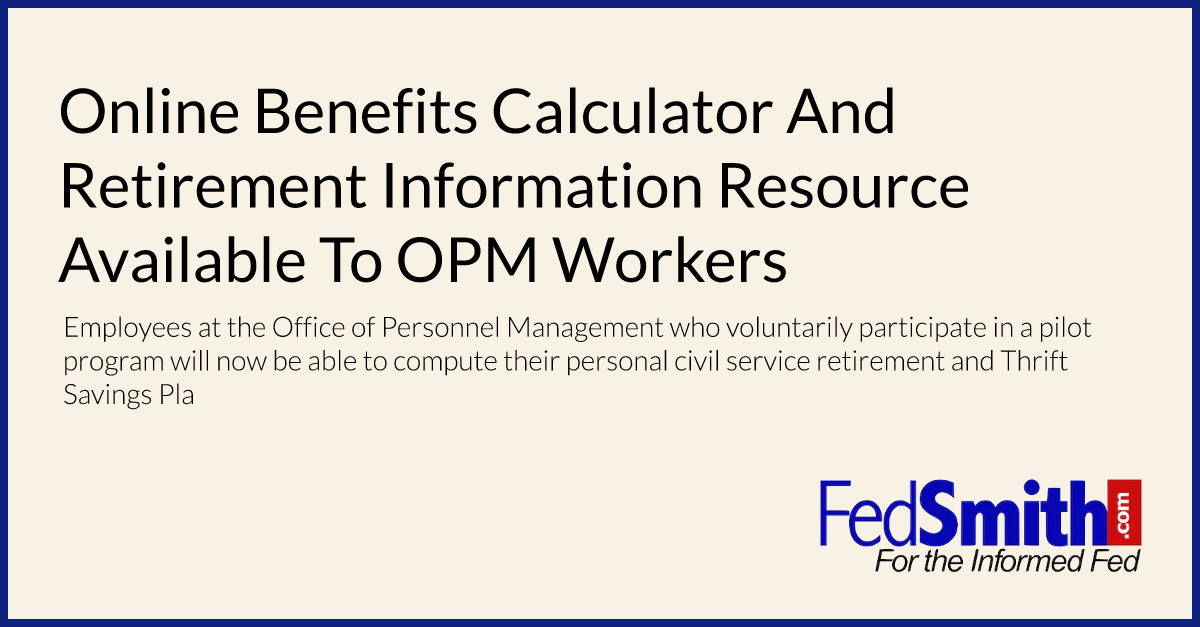 Employees at the Office of Personnel Management who voluntarily participate in a pilot program will now be able to compute their personal civil service retirement and Thrift Savings Plan benefits weeks, months or even years down the road.
Available this week, the Employee Benefits Information System (EBIS) pilot, also gives OPM employees access to a variety of other personnel benefit information — similar to an employee benefits statement — including current and projected annual and sick leave balances, projected retirement estimates at certain age intervals, health and life insurance coverage information, severance pay and other areas of importance to the average federal worker.
"EBIS is a secure, user-friendly automated tool that puts general and individual benefits information at your fingertips," said OPM Director Linda M Springer in a memorandum issued last week to employees. Springer said EBIS will be available to OPM employees through the end of 2005, adding that employee comments, concerns and suggestions would be solicited beginning in mid November.
In addition to the calculator component, an EBIS online directory provides links to information on the Civil Service Retirement System (by CSRS or FERS), including information for military veterans; Thrift Savings Plan (TSP); Federal Employees Health Benefits (FEHB) Program; and, Federal Employees' Group Life Insurance (FEGLI). Within each primary subject area are links to related information, such as survivor benefits, the effect of military service on retirement benefits, cost-of-living adjustments, and dozens of other topics.