The TSP is a great benefit for federal employees, and recent changes offered improvements. However, the author cautions about some of the lesser known pitfalls.
Although it can be a difficult subject for families, the author says the holidays provide a good opportunity to discuss long-term care plans.
Should you add Medicare to your FEHB insurance in retirement? These are the various parts of Medicare to know about when weighing this option.
Do you know what your expenses will be in retirement? Putting together a budget can help you plan for this phase of your life.
The F Fund is an often forgotten investment option in the TSP. The author describes how it might fit into your portfolio.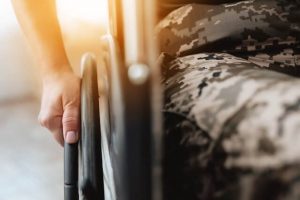 A new law has changed the VA disability benefits claim process. Here is a summary of the changes.
The COLA for 2020 has been met with a tepid response. The author explains how it is calculated as well as prospects for seeing higher future COLAs.
Should you pay off your mortgage? The author explains the benefits along with a strategy for how to make it part of your financial plan.
The author says that past precedent from court decisions indicates the USDA will face an uphill battle in its efforts to relocate some employees.
Have you ever made any of these mistakes with your TSP? The author lists some common pitfalls to avoid to maximize your retirement savings.