The F Fund is an often forgotten investment option in the TSP. The author describes how it might fit into your portfolio.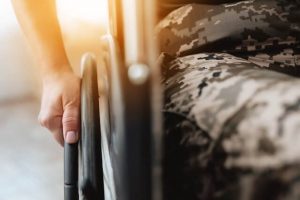 A new law has changed the VA disability benefits claim process. Here is a summary of the changes.
The COLA for 2020 has been met with a tepid response. The author explains how it is calculated as well as prospects for seeing higher future COLAs.
Should you pay off your mortgage? The author explains the benefits along with a strategy for how to make it part of your financial plan.
The author says that past precedent from court decisions indicates the USDA will face an uphill battle in its efforts to relocate some employees.
Have you ever made any of these mistakes with your TSP? The author lists some common pitfalls to avoid to maximize your retirement savings.
Many important changes are coming to the TSP in September. Here is a summary of the new rules and how they will impact federal employees.
An appeals court issued two unfavorable decisions for the Architect of the Capitol involving discrimination complaints at the agency.
Can you lose money investing in bonds? The author describes the impact interest rate shifts can have on the TSP's F Fund.
How does the FERS pension work, and how much can it add to your overall retirement income?