An appeals court issued two unfavorable decisions for the Architect of the Capitol involving discrimination complaints at the agency.
Can you lose money investing in bonds? The author describes the impact interest rate shifts can have on the TSP's F Fund.
How does the FERS pension work, and how much can it add to your overall retirement income?
The guarantee that comes with the G Fund may sound great, but it comes with a hidden retirement risk that many federal employees tend to overlook.
Occupational questionnaires replaced the old KSA process, but may have led to unintended consequences for agencies.
The author recounts his love for his federal career while also addressing challenges that federal employees face.
Will your income in retirement be less than it is now? As the author illustrates, you could be surprised thanks to required minimum distributions.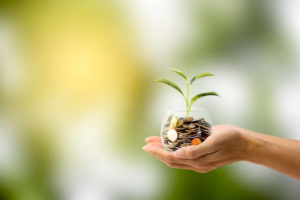 It is important to periodically review your financial plans to ensure you remain on track for a solid retirement. These are some areas on which to focus.
Recent guidance on marijuana related investments raises questions for federal employees who hold security clearances.
If you take the FERS refund, what portion of the contributions do you get back?