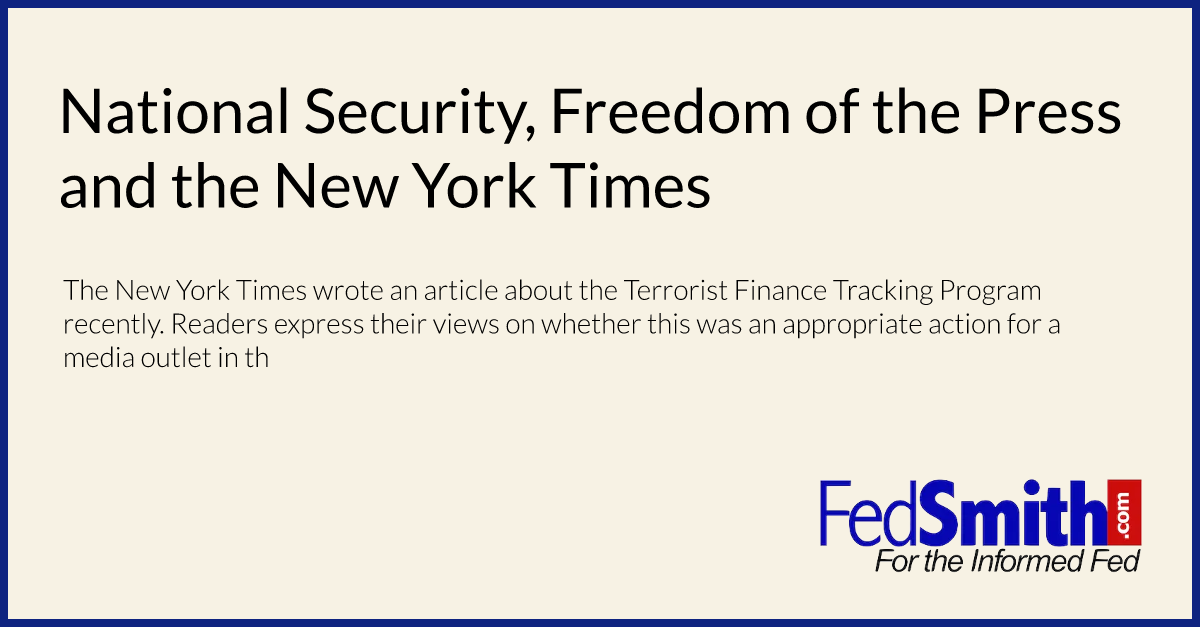 A national debate has been raging as a result of the publication of information by the New York Times regarding the publication of information regarding the Terrorist Finance Tracking Program. It is a classic case of national security versus the right of a news organization to distribute information.
Last week, we asked readers for their views on the issues surrounding this case. Here is a summary of the results:
1. Do you agree with the decision of the New York Times to publish information about the Terrorist Finance Tracking Program?

Yes: 36%No: 61%Undecided: 3%

2. Has publishing information on the terrorist financing program damaged the national security of the United States?

Yes: 58%No: 36%Undecided: 6%