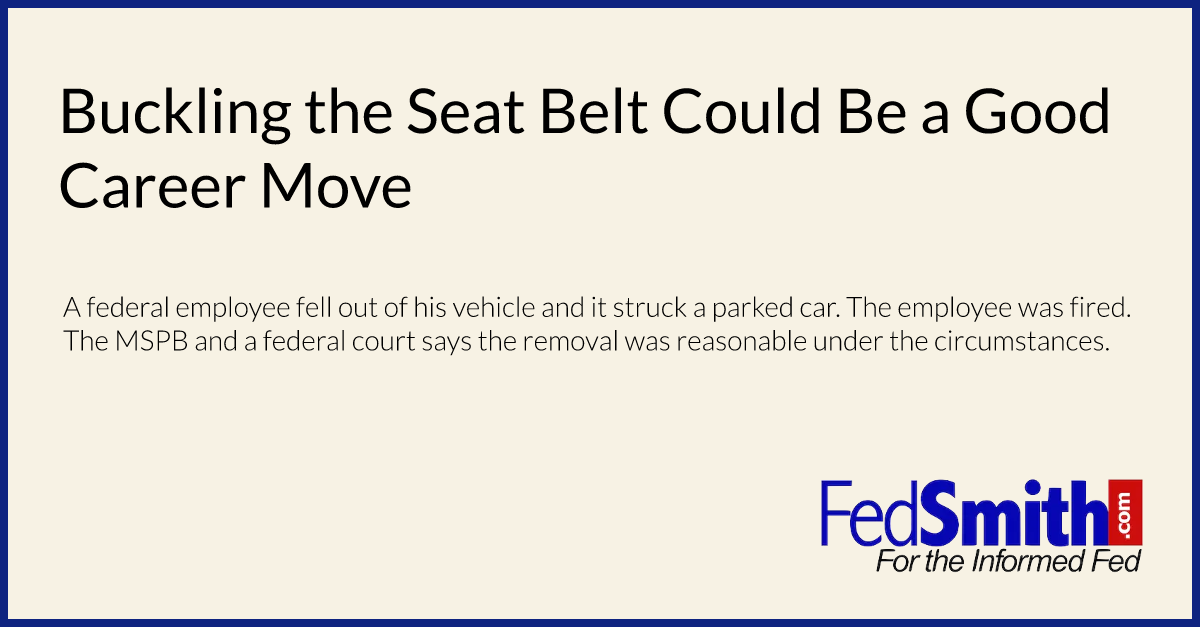 A USPS Warren, Michigan, City Letter Carrier had an unfortunate accident while on the job that led to his firing. The Federal Circuit Court of Appeals has just issued a decision in the case affirming the agency and the Merit Systems Protection Board decision that upheld the firing. (Aleck v. United States Postal Service, C.A.F.C. No. 06-3157 (non precedent), 7/18/06)
Here are the facts as taken from the court decision.
Alleck was operating a USPS vehicle while on the job. He fell out of the vehicle and it struck a parked car. The agency investigation found that Alleck had not been wearing a seat belt and was operating the vehicle while the door was open—both were violations of agency regulations; that it took Alleck almost two hours to report the accident; and that Alleck failed to follow his supervisor's instruction to report for a medical evaluation.
These three transgressions on Alleck's part led to the agency removing him.
He appealed to the Board. The Administrative Judge affirmed the removal action, finding that the agency had successfully proved its charges and that removal was a reasonable penalty. (Opinion p. 2)
Alleck took his case to the appeals court. Here's what the court had to say: "We have reviewed the Board's decision concerning the charges against Mr. Aleck in light of the evidence of record. Having done so, we have no difficulty concluding that the Board's decision is supported by substantial evidence…." (p. 3)
As to Alleck's argument that it was harmful procedural error for the agency to not let him have union representation during its initial investigation of the incident, the court found no error in the AJ's holding that Alleck had failed to prove that "the agency might have reached a different conclusion in the matter" had he been permitted representation. (p. 4) Finally, the court was not persuaded that the removal penalty was unreasonable, pointing out that the AJ had applied the "Douglas Factors" and concluded that Alleck's removal was "reasonable and did not represent an abuse of discretion." (p. 4)