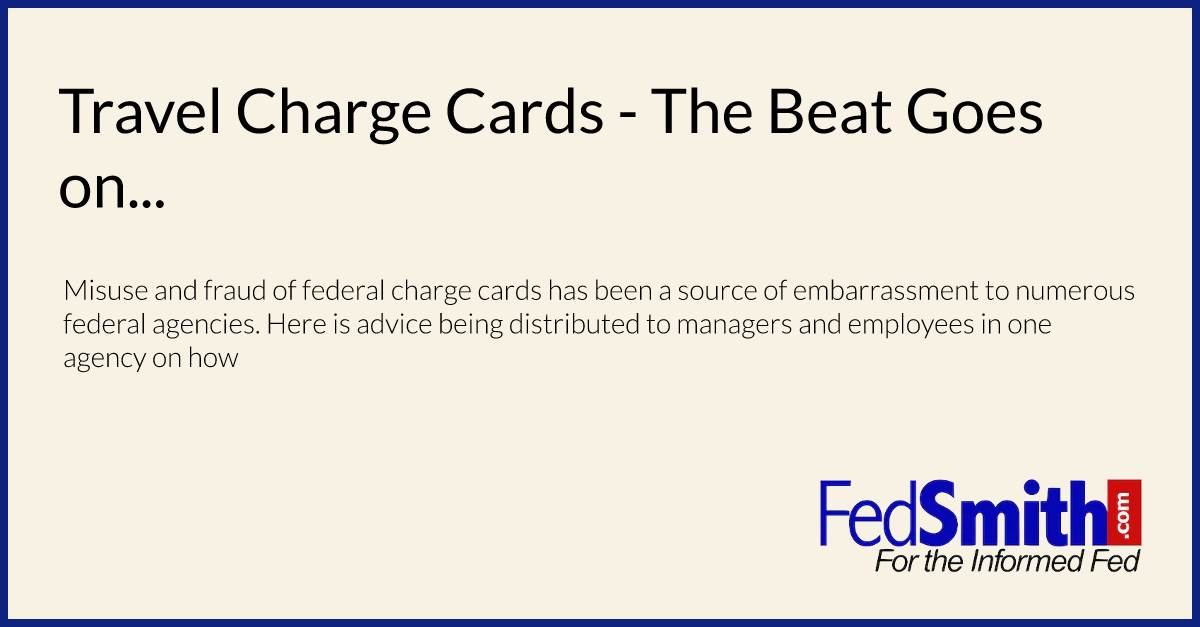 The misuse of government charge cards has been in the news on a regular basis. Every few months, an agency's Inspector General or GAO goes into an agency and investigates how charge cards are being used within an agency.
The result is usually the same: examples of waste, fraud and abuse. In some agencies the situation is worse than in others and, in at least one case, an investigation found evidence of a kiting scheme, an event usually associated with crime figures rather than with federal employees.
The system seemed so out-of-control in this one case, it prompted an article entitled "Where's the Outrage" by an attorney and former ethics advisor for federal employees.
What are federal agencies doing to combat the problem? Admittedly, we have been curious if there is much concern over the issue or if, based on comments from readers, many agencies consider the problem of fraud and abuse to be a minor issue that isn't worth spending much time worrying about.
One astute reader sent to FedSmith.com the advice given to managers in one agency on how to combat the problem of charge card abuse. The author of this advice is a federal employee within the Department of Transportation. Here is the advice that is being given to managers  within the Federal Aviation Administration on how to deal with  problems of charge card abuse.
Our thanks to our reader for passing along the information. In the hope it will be useful to a few thousand more federal managers, supervisors or concerned employees, here is the advice that was handed out in one agency on how to prevent federal charge card problems.
Travel Charge Cards – The Beat Goes on…