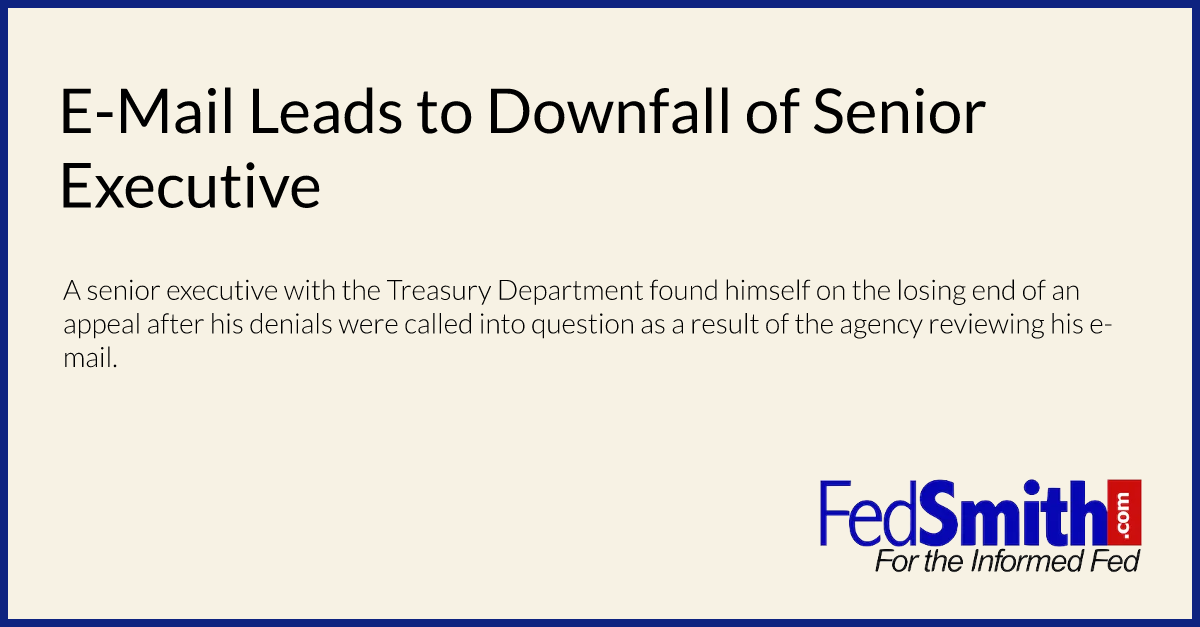 Here's a recent court case that illustrates the potential perils of the electronic age for federal employees. (McFadden v. Department of the Treasury, C.A.F.C. No. 2006-3349 (non precedential), 2/12/07)
Mr. McFadden, a Senior Executive Service (SES) employee with the Department of the Treasury, was charged with conduct unbecoming a member of the SES and fired. In McFadden's appeal before the Merit Systems Protection Board, the agency used the employee's emails to support its case. The Board found the evidence to be sufficient, sustained his removal, and the appeals court upheld this ruling.
In response to the charge of not following specific directives, McFadden denied receiving the directives. But, the agency produced the email directives, showed that they were sent to McFadden, showed that he accessed his email just after these directives were sent to him, and that he failed to timely and adequately complete the assignments spelled out in these directives.
 McFadden's also denied any knowledge of how a particular item was placed on a meeting agenda. However, the agency produced email evidence showing that McFadden was the one who requested the item to be included.
The Board and now the appeals court concluded that the agency's charges were supported by substantial evidence. The court affirmed the Board's ruling.
In response to McFadden's argument that removal was unreasonable, the court had this to say: "Our cases make clear that penalty determinations are within an agency's discretion and will not be overturned unless wholly unwarranted. We see no error in the analysis leading to his removal, nor do we find it outside the tolerable bounds of reasonableness." (Opinion p. 2)
Why is this case worth talking about? Because it once again points to the power of emails—to make or break a case, depending on which side one is on. Remember that emails are official records of an agency, are backed up and therefore stored on agency computers even when an employee has hit the "delete" button, and can cause a whole world of trouble if one doesn't think before hitting "send."