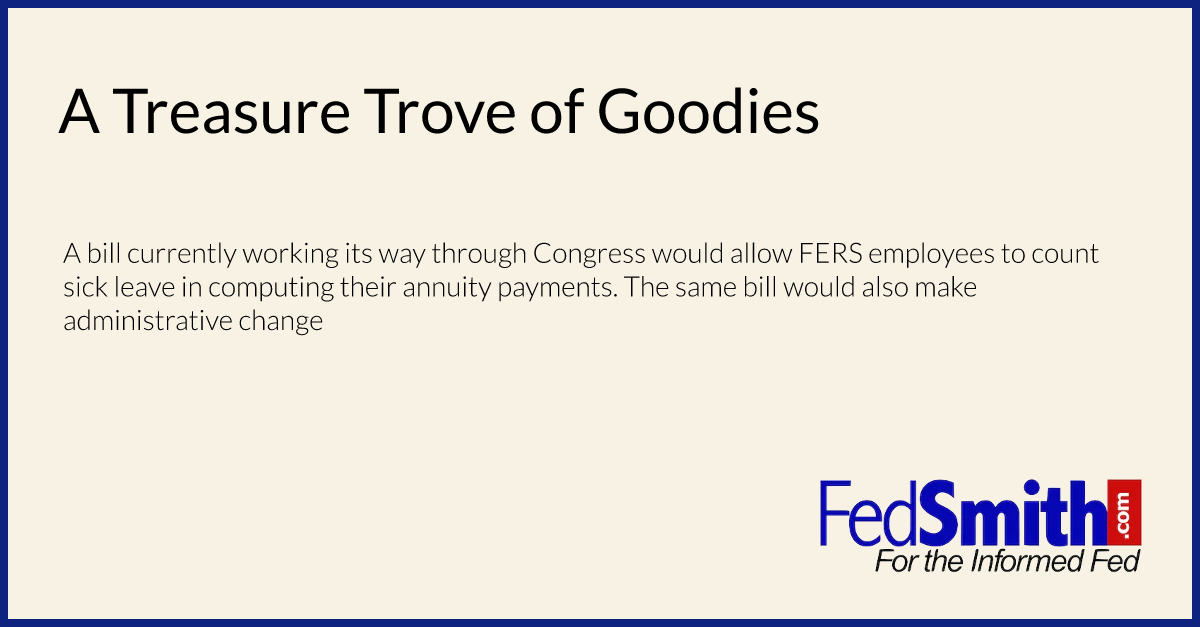 HR 1256 is a virtual treasure trove of goodies for federal employees, especially FERS folks. In an earlier article, I addressed the provision of the bill that would allow FERS employees to count sick leave in the computation of their annuities.
The bill also would let FERS employees who have left federal service and withdrawn their contributions pay them back upon their return and receive credit for that time in the computation of their retirement.
Currently FERS employees who withdraw contributions cannot pay them back and lose credit for the time the contributions represent in the computation of their retirement. This truly is a big deal for those FERS employees who have left early in their career and, thinking they would never return, took their money out.
In delivering pre-retirement seminars, I have met many FERS employees who have withdrawn their contributions. Usually it is just a few years of service, but I have met people who have taken out as much as eleven years of FERS contributions.
Another provision in the bill would allow agencies to automatically enroll new employees in the TSP. This would force employees to "opt out", rather than the current situation where employees must opt in.
Some time ago I asked readers how they felt about automatic enrollment and what should be the default fund. A large majority of the respondents favored automatic enrollment. The funds most often mentioned as the default choice were the G fund or an age-appropriate L fund.