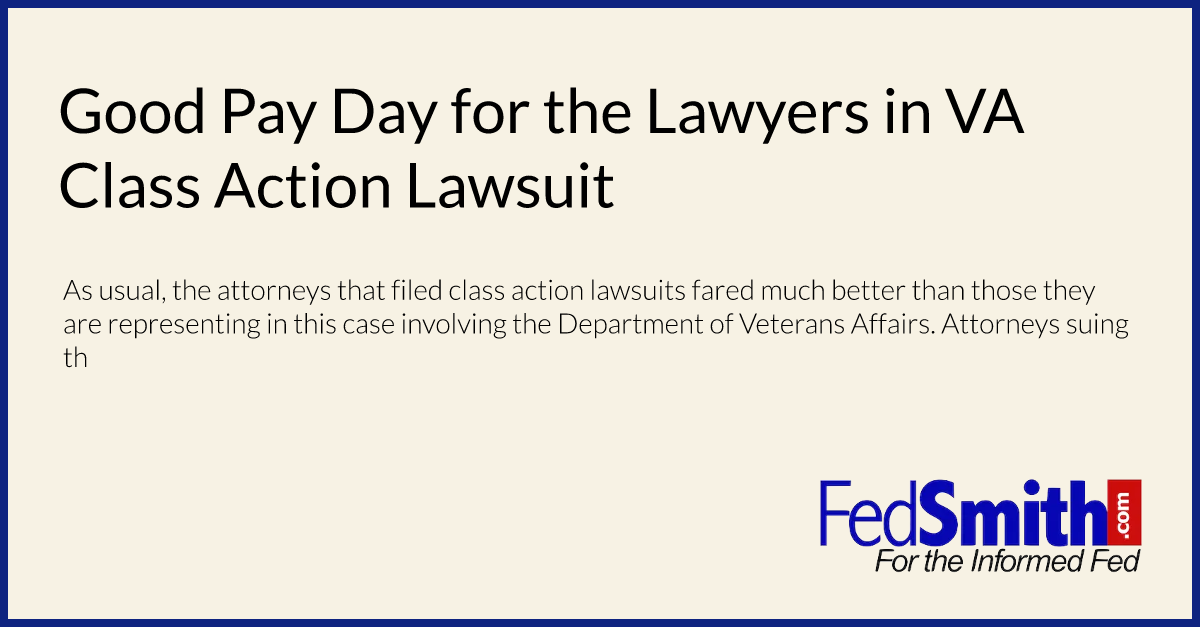 Readers may recall the 2006 incident where burglars stole a computer from the home of a Veterans Affairs employee that contained personal data on 26.5 million veterans and spouses. The data included names, birth dates, social security numbers and other personal data.
No less than three class action lawsuits were filed in federal court on behalf of affected veterans. The suits charged that by not better protecting this personal data the VA had violated the Privacy Act, the Administrative Procedures Act and a couple of constitutional amendments.
The three suits were consolidated into one case in the U.S. District Court for the District of Columbia, the court tossed out all but the Privacy Act claim, and the case was settled earlier in 2009. The settlement created a $20 million fund. Individual veterans may submit claims to this fund for any out of pocket expenses they had stemming from the theft of the computer.
So, what is the violation of the Privacy Act worth in this case? Well, if you are one of the affected veterans you get a minimum of $75 and a maximum of $1,500 under the settlement agreement. As usual, the attorneys fare much better based on a recent ruling by the judge in this case on the application for attorney's fees. The attorneys wanted 25% of the $20 million fund, or $5 million. The judge decided they would get only 18% or $3.6 million. (In Re: Department of Veterans Affairs (VA) Data Theft Litigation, D.D.C. Misc. Action No 06-0506 (JR))
Not chump change by any stretch, if you are one of the attorneys that is.