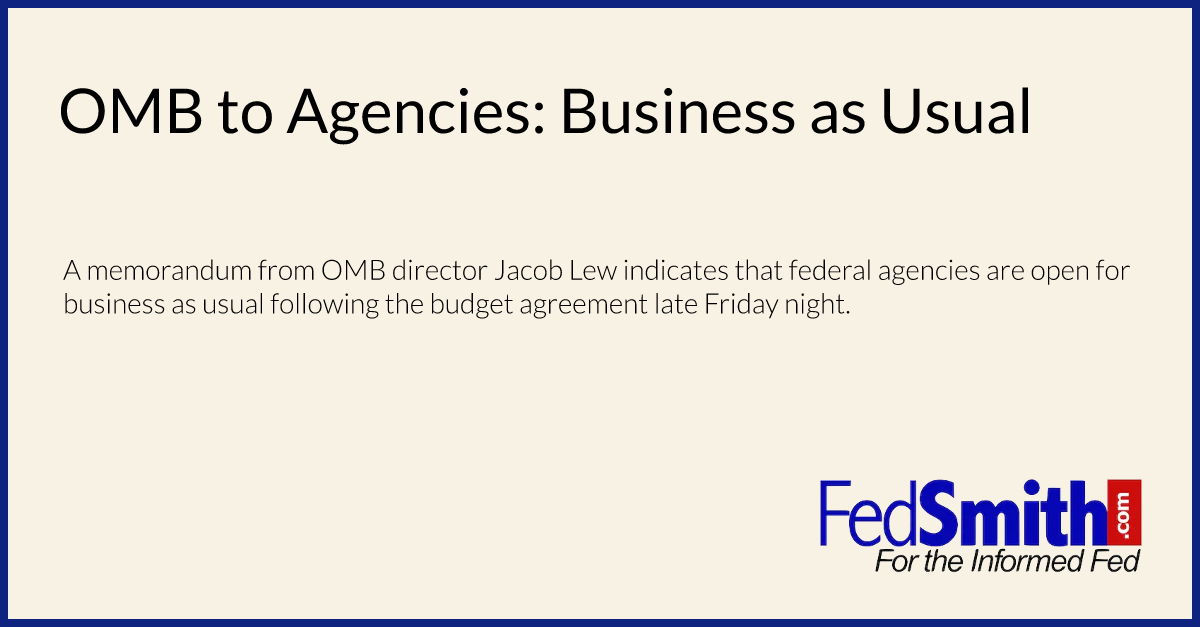 MEMORANDUM FOR THE HEADS OF EXECUTIVE DEPARTMENTS AND AGENCIES
FROM:    Jacob J.Lew, Director
SUBJECT: Anticipated Enactment o f a Continuing Resolution
This memorandum follows yesterday's memorandum M-II-13, and provides an update on the potential lapse of appropriations.
While the current Continuing Resolution (CR) expires at midnight tonight, Congress has indicated that it has reached agreement on a funding bill for the rest of the fiscal year. Earlier this evening, the Senate passed a short term CR that will extend current funding levels until the full-year bill can be passed and enacted next week. We expect the House to take up the CR shortly and for the President to sign this CR no later than tomorrow. As a result, at this time agencies are instructed to continue their normal operations.
Thank you for your cooperation and support throughout this process.