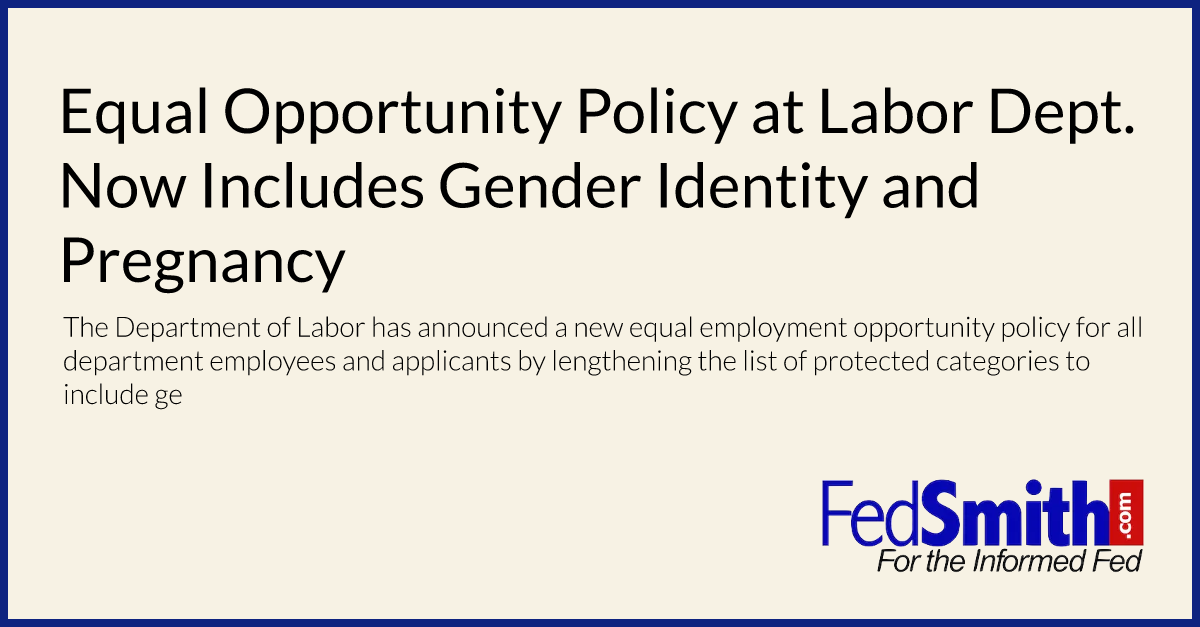 The Department of Labor has announced a new equal employment opportunity policy for all department employees and applicants by lengthening the list of protected categories. The list includes race; color; religion; national origin; sex, including pregnancy and gender identity; age; disability, whether physical or mental; genetic information; status as a parent; sexual orientation; or other non-merit factor. New statements signed by the Secretary of Labor include a new policy on prohibiting discrimination on the basis of sex, including gender identity and pregnancy.
Secretary of Labor Hilda Solis said in a press release: "I am expressing my personal commitment to ensure that the U.S. Department of Labor is a model workplace, free from unlawful discrimination and harassment, which fosters a work environment that fully utilizes the capabilities of every employee. It is my goal that we achieve and maintain a high-quality, diverse workforce at all organizational levels throughout the department."
The Labor Department is required to issue annual written policy statements expressing a commitment to equal employment opportunity and a workplace free of discriminatory harassment.
The new policy has been given to all current employees and will be disseminated to new employees during orientation as well as to employees who are promoted into supervisory ranks according to the agency.