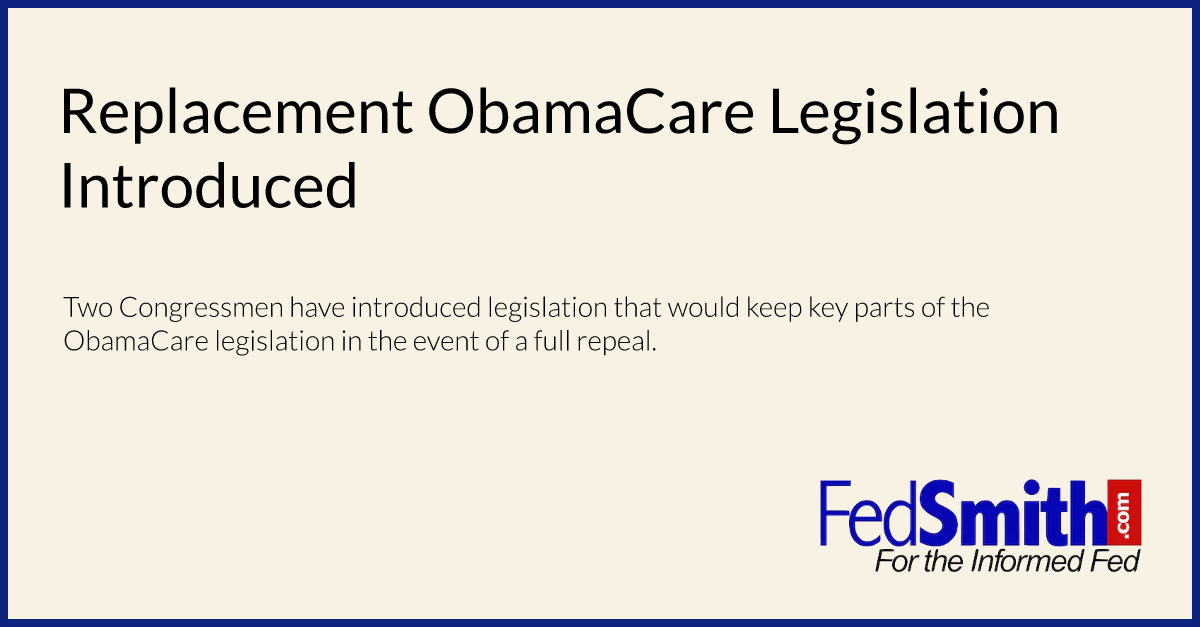 With uncertainty once again swirling around the health care reform law due to the IRS's role in implementation and enforcement, Congressmen Joe Heck (R-NV) and Mike Fitzpatrick (R-PA) have introduced legislation that would replace the Patient Protection and Affordable Care Act (PPACA) in the event of a full repeal of that bill.
The legislation, the Ensuring Quality Health Care for All Americans Act of 2013, was being drafted during the run up to the House vote to repeal the health care law but not completed prior to that vote, which Reps. Heck and Fitzpatrick both supported. The Ensuring Quality Health Care for All Americans Act ensures that in the event of a repeal of PPACA, consumer protections and access to health insurance coverage would be maintained. Those provisions would continue to provide stability for those people with insurance and keep the options available for those without insurance.
"The health care law is the law of the land, but there are still many issues surrounding the law's cost, implementation, and enforcement that give me reason to believe the law could still be targeted for a repeal," Rep. Heck said. "In the event of a repeal, we must ensure that the important consumer protections and options for individuals without insurance in the law are maintained and this legislation does that. As the health care debate continues, my position remains that while there are some good portions of the law that should remain in place, the law should be repealed and replaced with more common sense, patient-centered reforms that will actually decrease costs and increase access to care."
"This bill gives us a practical way to keep the popular parts of the Affordable Care Act while Congress finds a solution to fix the unpopular parts that have many Americans deeply concerned," Rep. Fitzpatrick said.
The Heck/Fitzpatrick bill would keep in place the following provisions in the event of a full repeal of the health care law:
Provide individuals with pre-existing conditions the opportunity to purchase affordable health insurance coverage,
Give Americans who currently have health insurance the guaranteed ability to renew policies that work best for them,
Place prohibitions on rescissions to ensure that patients who have paid their premiums can count on their policy coming through when they get sick,
Establish a limited grant program to give states the ability to work with insurers to develop targeted solutions to address the needs of high-risk populations, and
Give families flexibility by extending dependent coverage to age 26, with reasonable limitations to prevent abuse.