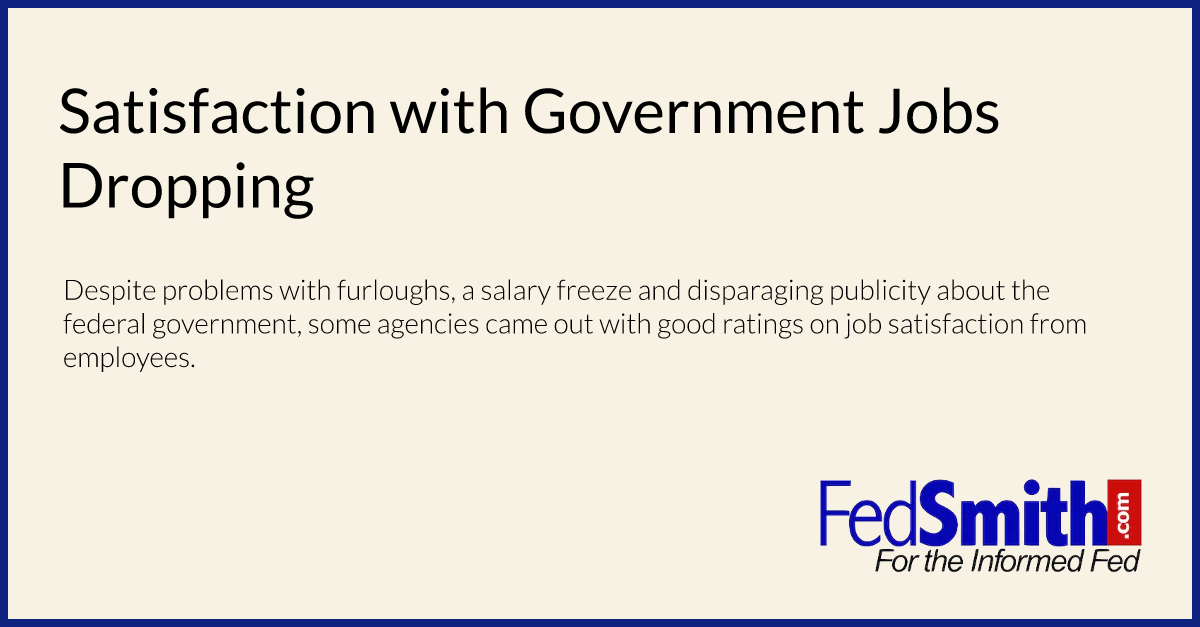 Produced by the Partnership for Public Service and Deloitte, the 2013 Best Places to Work in the Federal Government rankings are now out.
It has been a difficult year for many federal agencies and employees, and the 2013 results are a red flag that the three year pay freeze, furloughs, budget cuts and ad hoc hiring freezes are taking their toll.
Government-wide, the new rankings show a continued decline not just in overall employee satisfaction, but in each of the 10 workplace categories, from effective leadership and teamwork to pay and training and development.
Despite the events of the past year, there were agencies that improved their job satisfaction and commitment scores.
This year, the federal employee job satisfaction and commitment level dropped for the third year in a row falling to 57.8 out of a possible score of 100. This is the lowest overall Best Places to Work score since the rankings were initiated in 2003. There was a 3.2-point drop in 2012 and a 1-point decline in 2011. Private-sector employee satisfaction improved by 0.7 points in 2013 to a score of 70.7, according to the Hay Group. Here is a comparison from the Partnership for Public Service comparing the federal government with private sector satisfaction scores.
Here is a list of the agencies that came out at on top this year. Check out the complete report for more information.
Patent and Trademark Office
National Aeronautics and Space Administration
Department of State
Department of Transportation
United States Mint
Nuclear Regulatory Commission