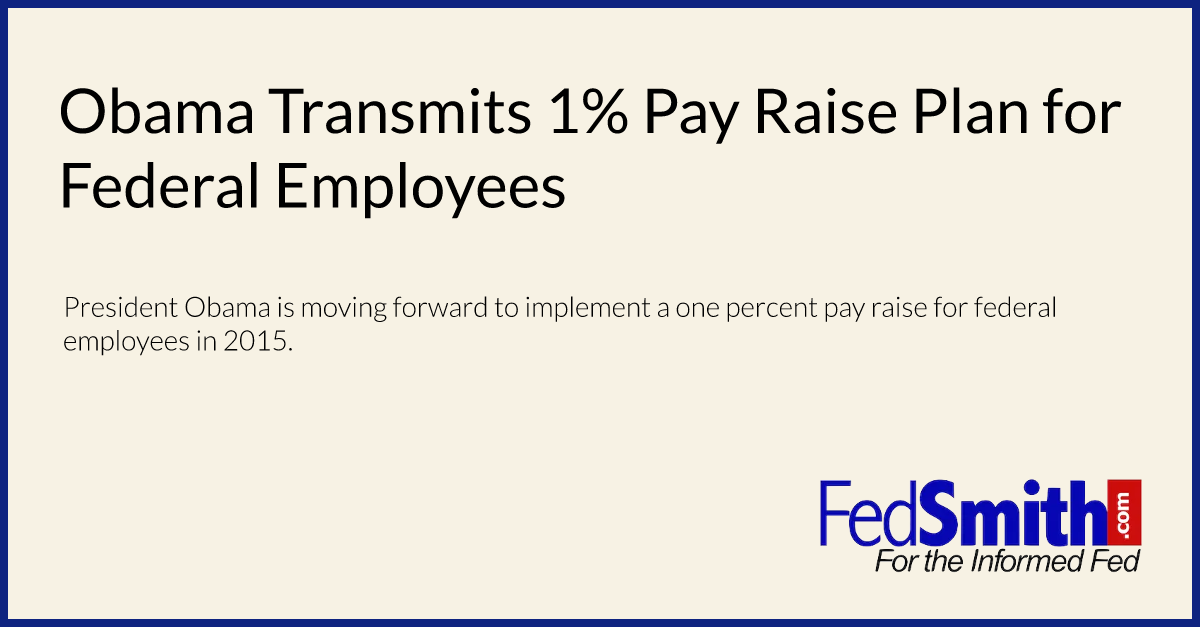 President Barack Obama is moving forward to implement a one percent pay increase for the federal civilian work force in 2015. This is the same pay raise percentage implemented in January of 2014.
The pay raise announced in his letter House Speaker John Boehner (R-Ohio) and Vice President Joe Biden reflect what the president proposed in his 2015 budget earlier this year. (See Pay Freeze Ends: Federal Employees to Get 1% Raise in 2014 and Opportunity for All: Obama's 2015 Budget ) When this type of action is taken, it is usually because of efforts to keep government costs down during the economic recovery.
In his letter to the House Speaker Boehner and Vice President Biden, the president said the higher statutory increase set to take effect without his plan would be "inappropriate." He cited economic considerations as the rationale for the lower pay raise than would be otherwise implemented.
Congress has the authority to block Obama's proposal. However, if the Congress fails to take action, this allows the president to implement the pay raise unilaterally through an executive order, as he did in 2015. (See Pay Freeze Ends: Federal Employees to Get 1% Raise in 2014) This is an election year and it  is unlikely Congress will act to implement a higher pay raise for the federal workforce.
No doubt, many FedSmith readers will be disappointed as the one percent raise is lower than many private sector employees will receive (for those who are still working in the private sector) and lower than what a government formula for raises would have provided as a comparability pay increase. The president can bypass that formula by informing Congress of his alternative plan by the end of August and that is what has occurred again this year—just as happened in 2014.
As more information becomes available on how the pay raise will be implemented, we will advise FedSmith readers.