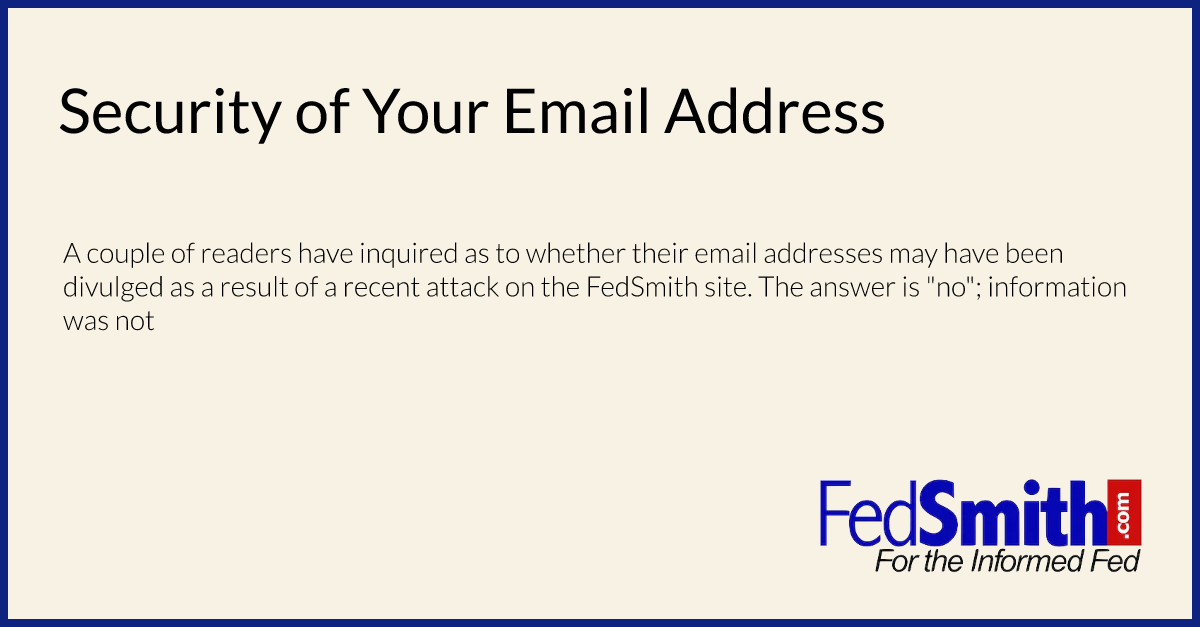 Several readers have inquired about whether their email address may have been divulged (i.e. stolen) as a result of the recent attack on the FedSmith site by a series of servers from China.
The answer is "no."
The attack on the website was conducted to prevent the FedSmith website from being available to our readers. No personal data was compromised in the attack. The attack did not retrieve any information; it just blocked the site from being used by flooding our servers with a large number of simultaneous requests to a non-existent file that overloaded the site until we were able to purchase and install new software designed to protect against such an attack.
The new security software quickly identifies an attack against a site and blocks the attack with a variety of methods. We do not know why the site was targeted in this instance.
But, when the website was subjected to such an event, we took the site offline during the attack in order to halt the problem and to install the new software. As soon as the software was installed and was able to implement its security procedures, the site was brought back online and has been operating normally ever since.
We apologize for the downtime and inconvenience this caused, and we anticipate that the measures we have taken will prevent such an occurrence from taking place again in the future.