View this article online at https://www.fedsmith.com/2017/03/01/tsp-funds-continue-upward-trend-for-federal-employee-investors/ and visit FedSmith.com to sign up for free news updates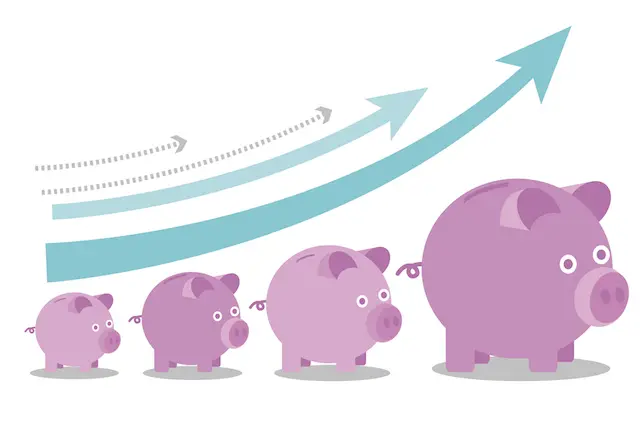 Stock market indices paused one day so far this week from their record-setting February run.  The Dow Jones Industrial Average finished the session down 25 points, after setting 12 all-time closing highs in a row—the longest number of record closes since 1987. The stock market took off again on March 1st, breaking new records for the Dow Jones Industrial Average.
For February, the C fund had a return of 3.97%, the highest return for the month. The C fund is up 25.01% for the past 12 months. The highest rate of return for any of the TSP funds was the S fund with a return rate of 32.74%
The lowest rate of return for February was the G fund was a return of 0.18%. For the past 12 months, the F fund has had the lowest rate of return coming in with a return rate of 1.66%.
Here are the returns for all of the TSP funds for February, the year to date and for the past 12 months.
Latest Rates of Return for All TSP Funds
| | G Fund | F Fund | C Fund | S Fund | I Fund |
| --- | --- | --- | --- | --- | --- |
| Month | 0.18% | 0.71% | 3.97% | 2.45% | 1.44% |
| YTD | 0.38% | 0.94% | 5.95% | 4.66% | 4.37% |
| 12 Months | 1.87% | 1.66% | 25.01% | 32.74% | 16.19% |
| | L Income | L 2020 | L 2030 | L 2040 | L 2050 |
| --- | --- | --- | --- | --- | --- |
| Month | 0.77% | 1.36% | 1.96% | 2.25% | 2.51% |
| YTD | 1.39% | 2.42% | 3.47% | 3.99% | 4.47% |
| 12 Months | 5.97% | 11.12% | 15.37% | 17.75% | 20.06% |
What About the Rest of 2017?
With the stock market ending both January and February on the plus side, the odds are in favor of more advances in the stock market through the rest of the year.  Since 1945, as noted by Richard Band's subscriber's newsletter for stock market investors, there have been 27 years in which the S&P 500 index posted gains in both January and February.
In the remaining months of those years, the index went up in 25 out of 27 instances—a 92.6% win rate.  Those may be odds worth paying attention to although, as we know, anything can happen in this time of very nasty political division in our  country.
Why Is the Market Going Up?
Why is the stock market continuing to go up? Federal Reserve Chairwoman Janet Yellen offers this explanation:
"I think market participants likely are anticipating shifts in fiscal policy that will stimulate growth and perhaps raise earnings," Yellen said, responding to a question about what is behind the markets' meltup.
That description is also described by many as the "Trump rally." It is based on expectations that President Trump will champion pro-business policies, including loosening of bank regulations, increasing fiscal spending, and cutting individual and corporate tax rates.
President Trump is not hesitant to note the increase in stock prices. Here is a tweet he sent out earlier in February:
Stock market hits new high with longest winning streak in decades. Great level of confidence and optimism – even before tax plan rollout!

— Donald J. Trump (@realDonaldTrump) February 16, 2017
Apparently, many investors were encouraged by remarks in the speech to Congress by President Trump.
The Dow Jones Industrial Average on the morning after the president's speech took off again and traded above 21,000. It is on a pace to touch a psychologically significant level at the second-fastest rate in history. The blue-chip gauge closed at 20,000 about 35 trading days ago, marking a then-second-fastest push (42 days) to a 1,000-point milestone.
TSP Facts
Participation rates in the TSP have continued to go up and reached all-time highs in January. The FERS participation rate is now up to 89.8%. The active duty Uniformed Services rate jump from 44.9% to 45.7%.
The Thrift Savings Plan now has more than $480 billion in investments. 38% of the investments are in the G fund—the safest but often lowest performing fund—and 26% is in the C fund—often the highest performing TSP fund.
There are now more than five million participants in the TSP. 402,350 civilians have Roth balances in the TSP and 482,730 in the Uniformed Services have Roth balances.
FedSmith wishes all TSP investors the best in their future investment returns!