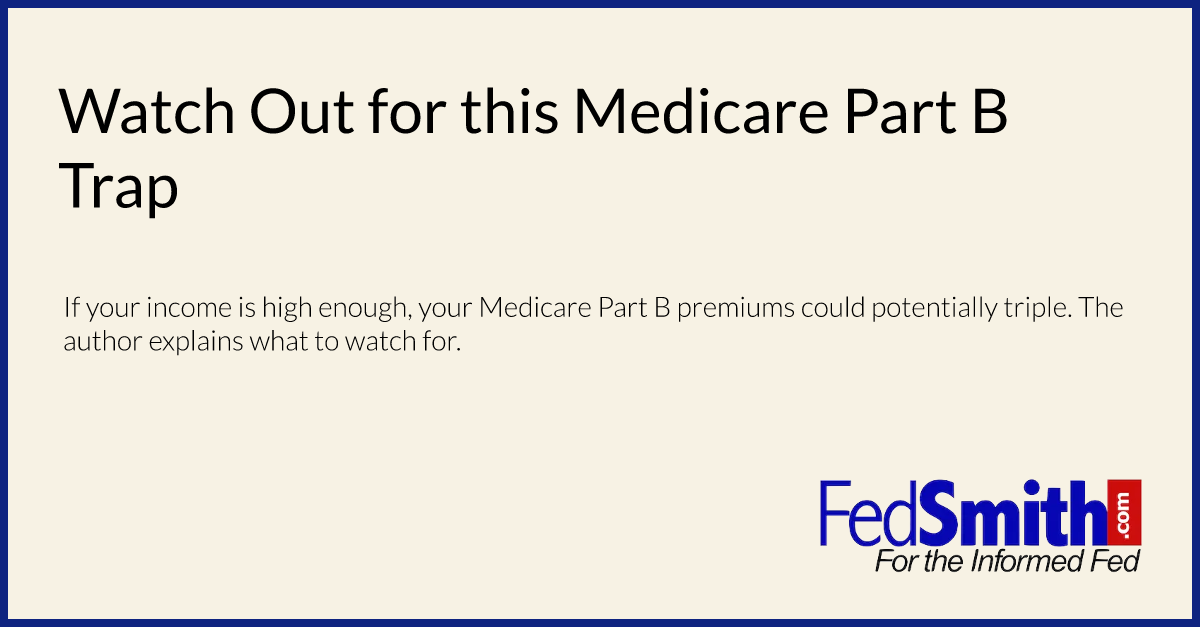 If you're 65 or over and have elected to enroll in Medicare Part B, you need to watch out for Irma. Actually, it's IRMAA, which is short for Income Related Income Adjustment Amounts.
IRMAA can increase the amount you pay for Medicare Part B based on your income. The higher your income, the more you will pay in Part B premiums.
Your Medicare Part B premium (normally $134 a month for new enrollees in 2017) could be as high as $428.60 per month if your Modified Adjusted Gross Income (MAGI) is above a certain level. MAGI can be higher than your AGI (adjusted gross income), or it could be the same – it won't be lower.
To determine your MAGI, you would take your AGI (from your tax return) and add back certain deductions; some of these deductions are common and some are rare.
What follows in a list of the deductions that are added to AGI to come up with MAGI.
Student loan interest
½ of self-employment tax
Qualified tuition expenses
Tuition and fees deduction
Passive loss or passive income
IRA contributions and taxable Social Security Payments
The exclusion for income from U. S. savings bonds
The section 137 exclusion for adoption expenses
Rental losses
Any overall loss from a publicly traded partnership
The chart below shows the 2017 through 2020 IRMAA brackets. Though the brackets are frozen through 2020, the premium amounts associated with each bracket are likely to increase.
| Single filing status | Joint filing status | Premium |
| --- | --- | --- |
| Less than $85,000 | Less than $170,000 | $134 |
| Between $85,000 and $107,000 | Between $170,000 and $214,000 | $187.50 |
| Between $107,000 and $160,000 | Between $214,000 and $320,000 | $267.90 |
| Between $160,000 and $214,000 | Between $320,000 and $428,000 | $348.30 |
| Over $214,000 | Over $428,000 | $428.60 |
I guess that the good news is that most readers of this article won't be facing IRMAA adjustments.
Those who will face an adjustment need to take that fact into account when making the decision as to whether to enroll in Medicare Part B. What might seem to be a good deal at $134 a month won't look so good at $267.90 a month.