View this article online at https://www.fedsmith.com/2017/07/18/foreign-workers-fewer-no-change/ and visit FedSmith.com to sign up for free news updates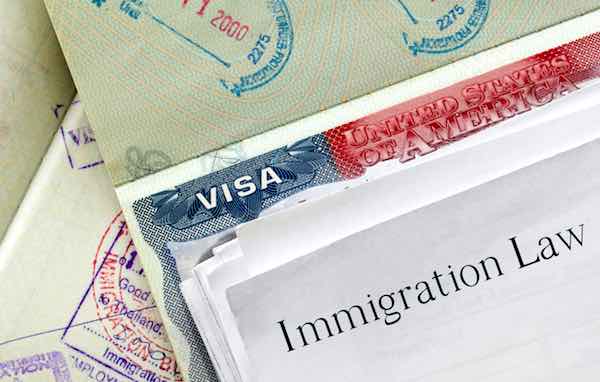 While healthcare has received most of the attention recently, lurking below the surface are ongoing issues surrounding the use of foreign workers to fill jobs in the U.S.
The issue is due to get greater attention after the Department of Homeland Security announced on July 17 that it would allow companies to hire up to 15,000 additional foreign workers. According to the DHS press release, this decision came after DHS Secretary John Kelly determined that "there are not enough qualified and willing U.S. workers available to perform temporary nonagricultural labor to satisfy the needs of some American businesses in FY 2017."
This follows a report on Politico.com on July 7 that Senators David Perdue (R-Georgia) and Tom Cotton (R-Arkansas) are working with the White House to craft a bill that would reduce the number of immigrants allowed to legally enter the nation each year from about 1 million currently down to 500,000 by 2027.
Politico.com says that "The Cotton-Perdue legislation would also mark a broader shift away from the current immigration system, which favors those with family currently in the U.S., toward a merit-based approach. It would, for example, increase the number of green cards — which allow for permanent residency in the U.S. — that are granted on the basis of merit to foreigners in a series of categories including outstanding professors and researchers, those holding advanced degrees, and those with extraordinary ability in a particular field."
Meanwhile, farmers are complaining that they are increasingly having problems obtaining workers and nothing in DHS's new decision helps the situation facing agriculture.
To help agriculture, Senators Dianne Feinstein (D-California) and Patrick Leahy (D-Vermont) has introduced the "Agricultural Worker Program Act of 2017" (Senate bill 1034). Under the plan, "foreign farmworkers who have worked in the United States in agriculture for at least 100 days in each of the past two years may earn lawful "blue card" status.
Farmworkers who maintain blue card status for the next three or five years, depending on the total hours worked in agriculture, would become eligible to adjust to legal permanent residency and obtain their green cards." The blue card status would be extended to include the families of farmworkers, as well as the workers themselves.
Senator Ron Johnson (R-Wisconsin) would prefer to take the visa decisions away from DHS and give them to the states. Titled the "State Sponsored Visa Pilot Program Act of 2017" (Senate bill 1040), the bill would remove the Federal government from its role in determining visas for temporary foreign workers and allow states to tailor visa programs to meet their individual workforce needs.
"We have a shortage of workers in all different areas of the economy. We need to recognize that a one-size-fits-all federal model for visas or guest workers doesn't work. Let the states manage the visas, allocate them to the industries that need the workers, set prevailing wage rates. I think states would do a better job of protecting their state workers—American workers—as well as making sure their industries have the people they need to be able to grow," Sen. Johnson said in remarks about his bill.
Senator Johnson's bill has received the endorsement of U.S. Chamber of Commerce, the American Dairy Coalition, Associated General Contractors of America, and the National Association of Home Builders, among others.
It is impossible to say whether the various plans, if enacted, would end up in an increase or a net reduction in the number of foreign workers employed in the U.S. since the plan being considered by Senators Perdue and Cotton would reduce legal immigration, while the other bills would increase the number of non-immigrant foreign workers.
With a full agenda facing the Senate that needs to deal with issues such as healthcare, taxes, the Federal budget, and the debt ceiling, immigration reform, no matter how high a priority, will have to fight with these other issues for consideration before the end of the fiscal year on September 30.