Bob Gilson
Bob Gilson is a consultant with a specialty in working with and training Federal agencies to resolve employee problems at all levels. A retired agency labor and employee relations director, Bob has authored or co-authored a number of books dealing with Federal issues and also conducts training seminars.
The author says that if America is serious about having an efficient government, federal union activity must be balanced with meeting mission needs.
According to data from the Department of Labor, AFGE leads other federal unions in convictions involving corruption since 2015. The author provides an analysis.
The author says that the FLRA has destroyed its reputation as a neutral body and suggests it may be time for a report about happenings at the agency.
Change is slow to take effect inside of the federal bureaucracy. The author says that a recent OMB memo pushes major changes at agencies and challenges old ways of thinking.
OMB has put a directive in place to reform federal agencies. The author provides details about this plan and has provided some important supporting documents accompanying the directive.
The author analyzes a recent executive order with an approaching deadline to "improve the Efficiency, Effectiveness, and Accountability of Federal Agencies."
OPM has issued its latest report on official time use in agencies. The author looks at some of the numbers and some of the questions that they raise.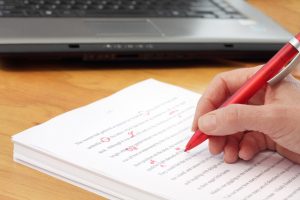 The author says that the current labor relations statute is a failure that should be repealed or revised. He offers a detailed analysis of the changes he thinks need to be made to the law.
The authors, who have served as agency representatives and management advisors for many years, offer advice for presidential appointees or Schedule Cs and the career executives who may have to work with them as they settle into their jobs.
The author discusses a recent case involving the FLRA which he says is the latest in a series that has done great damage to the labor relations program.
Contact Bob Gilson