Jeff Neal
Jeff Neal is author of the blog ChiefHRO.com and was previously the chief human capital officer at the Homeland Security Department and the chief human resources officer at the Defense Logistics Agency.
At least one agency has begun moving its employees to Schedule F. The author explores what the potential ramifications of this are for federal employees.
The author lists five executive orders enacted by President Trump that he says should be canceled by President-elect Biden.
The author opposes recent efforts to create a new class of federal employees and says that more must be done to ensure it cannot be attempted again in the future.
The author says there are a number of inherent problems with the recent Executive Order that creates a new class of federal employees.
A recent Executive Order creates a new category of federal employees, but is it legal? The author provides an analysis.
The author shares his analysis of proposed recommendations for reforming the Office of Personnel Management under a new administration.
Does racism exist in federal human resources practices? The author shares his thoughts and experience on the matter.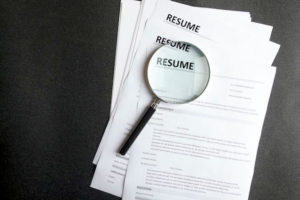 Will the recent executive order on federal hiring qualifications make a difference? The author provides an analysis.
How likely is the COVID-19 coronavirus pandemic to trigger a wave of new retirements from the federal workforce?
In honor of Public Service Recognition Week, the author highlights the accomplishments of "unelected scientists" amidst the coronavirus pandemic.
Contact Jeff Neal