Thiago Glieger
Thiago Glieger, AIF®, ChFEBC℠ is a Private Wealth Advisor in the DC Metropolitan area. He and his team serve Federal employees by helping them grow, manage, and protect their wealth. Securities offered through H. Beck, Inc., Member FINRA-SIPC. Investment Advisory offered through Risk Management Group, LLC. Risk Management Group and H. Beck are unaffiliated.
What general plan types are available to federal employees within FEHB? This is a basic overview of the options.
Tax loss harvesting is an important technique that should not be overlooked in your financial plan to maximize your long-term retirement savings.
What does it take to become a millionaire? These are some of the techniques that people who have reached this milestone use.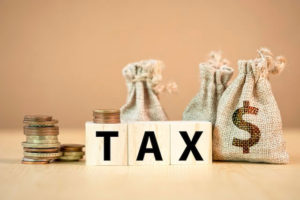 Many federal employees assume they will be in a lower tax bracket in retirement. As the author explains, this may not be the case.
What happens to federal benefits in a divorce? These are some important considerations shared by a divorce attorney who specializes in working with federal employees.
The coronavirus pandemic has hit the economy hard, but you wouldn't know it from the recent stock market performance. Why is there a disconnect?
Federal employees have unique benefits considerations. These are some tips on how they can find the best retirement information.
A new law that went into effect this year makes significant changes to retirement planning strategies.
Many relief programs are being offered as a result of the coronavirus. The author cautions about one for mortgages that could do more harm than good.
Looking at how markets have performed during past pandemics can give federal employees an idea of how the TSP will fare long-term from the coronavirus.
Contact Thiago Glieger