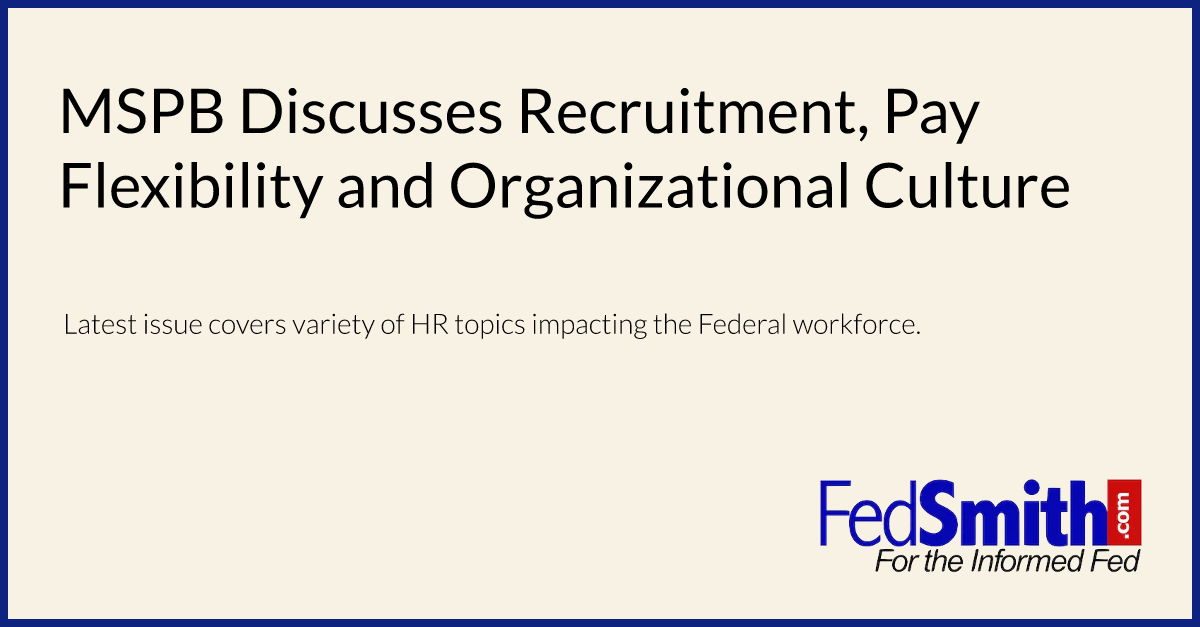 In its latest issue, the MSPB discusses agency recruiting practices, and how to use "competencies."
"Competencies" is a bureaucratic term that means, in effect, what does it take for someone to be successful on the job? The newsletter describes how it applies to topics such as workforce planning and employee selection.
The newsletter also describes pay flexibility. This covers a variety of topics such as travel and transportation, bonus payments, and retention allowances. MSPB explains some of the items an agency can use to be more flexible under existing law and regulations.
The September issue also discusses the issue of supervising contractors. Since Contractors performing federal work outnumber actual employees by a ratio of three to one, who provides technical oversight and how good a job are they doing?
The latest issue (September 2003) can be downloaded from the link on the left hand side of the page.