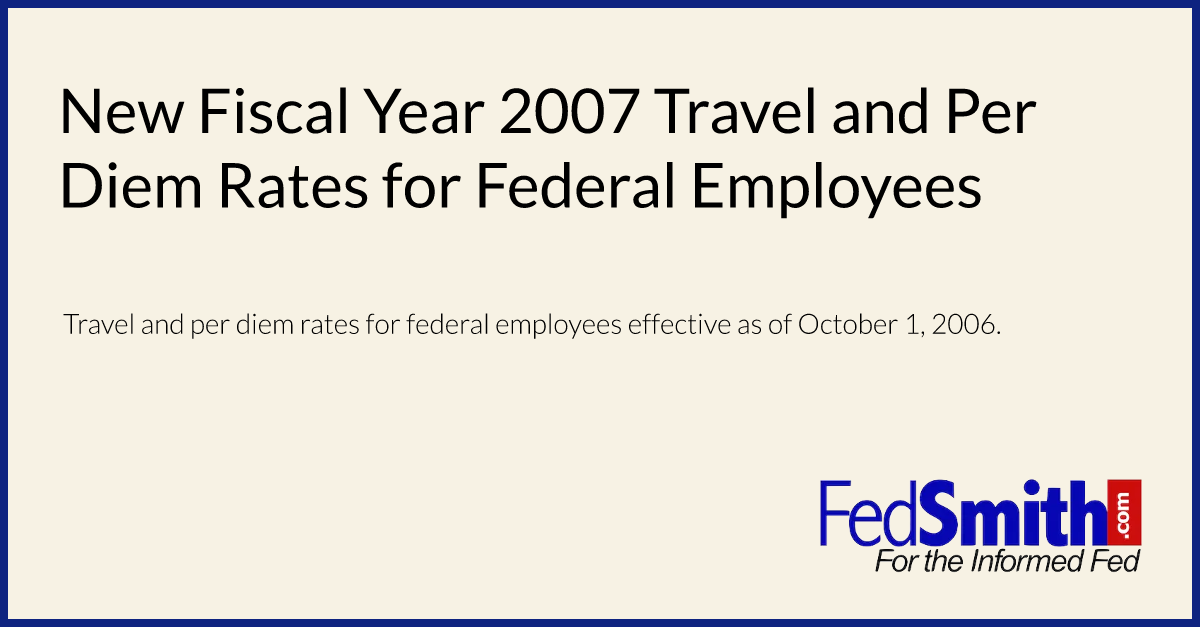 If you are one of the many federal employees who travel on official business, you undoubtedly pay attention to the per diem rates for cities throughout the United States.
As often happens with large organizations, the travel and per diem system for federal employees seems to get more complicated with time. Keeping up with the various rates is a daunting task. Many cites and towns have different rates; some have different rates at different times of the year; some cities have different rates depending on which county for the part of the city in which a hotel happens to be located.
GSA establishes the continental United States (CONUS) per diem rates. This rate is the maximum reimbursement allowance for which federal employees can be reimbursed by their agencies for expenses incurred while on official travel. The per diem rate for an area within the continental United States is actually three allowances in one—the lodging allowance, the meals allowance and the incidental expense allowance.
The General Services Administration has a listing of 667 destinations (counting the various permutations) and the daily per diem rates that become effective on October 1, 2006.
You can download the new per diem rates in the form of a spreadsheet right here. You will need to have a program on your computer that can read a Microsoft Excel spreadsheet to use this form.