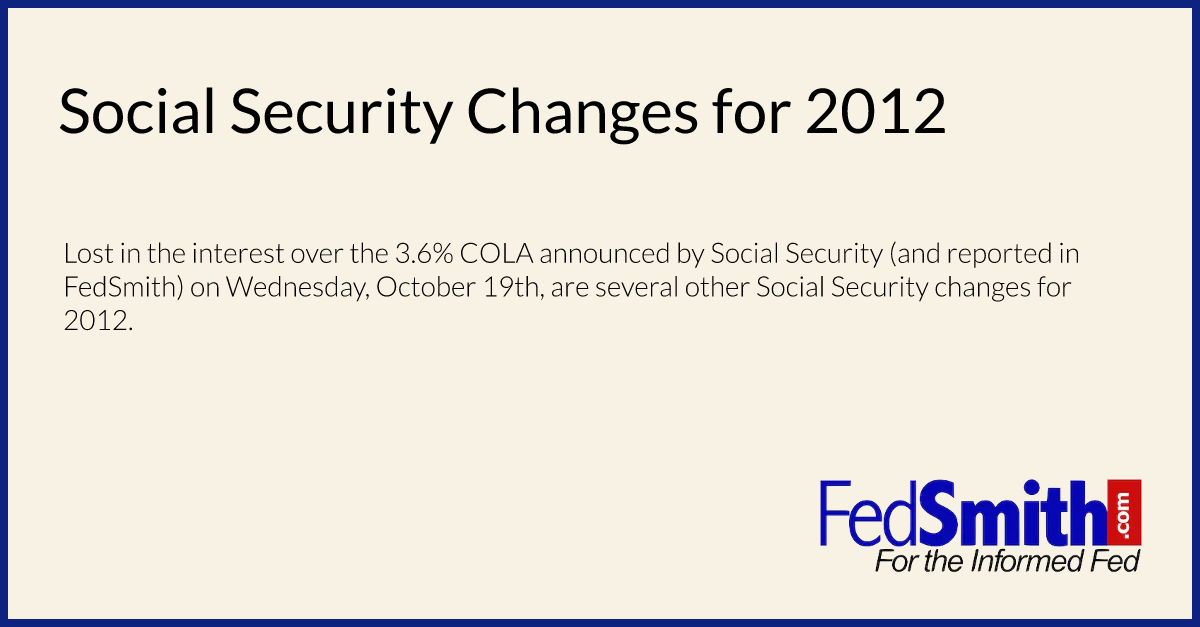 Lost in the interest over the 3.6% COLA announced by Social Security (and reported in FedSmith) on Wednesday, October 19th, are several other Social Security changes for 2012. OPM followed Social Security's COLA announcement with their own, but has not yet announced any other changes in benefits or limits.
Here are the additional Social Security changes.
 
2011
2012
Amount of income out of which SS payroll taxes are taken

$106,800

$110,100

Amount needed to earn a quarter of coverage (credit)

$1,120

$1,130

Earnings test from age 62 until the year full retirement
age is reached

$14,160

$14,640

Earnings test in year full retirement age is reached

$37,680

$38,880

Substantial gainful activity for disability recipient

$1,000

$1,010
Medicare has not yet released changes in their amounts, but is expected to do so soon.