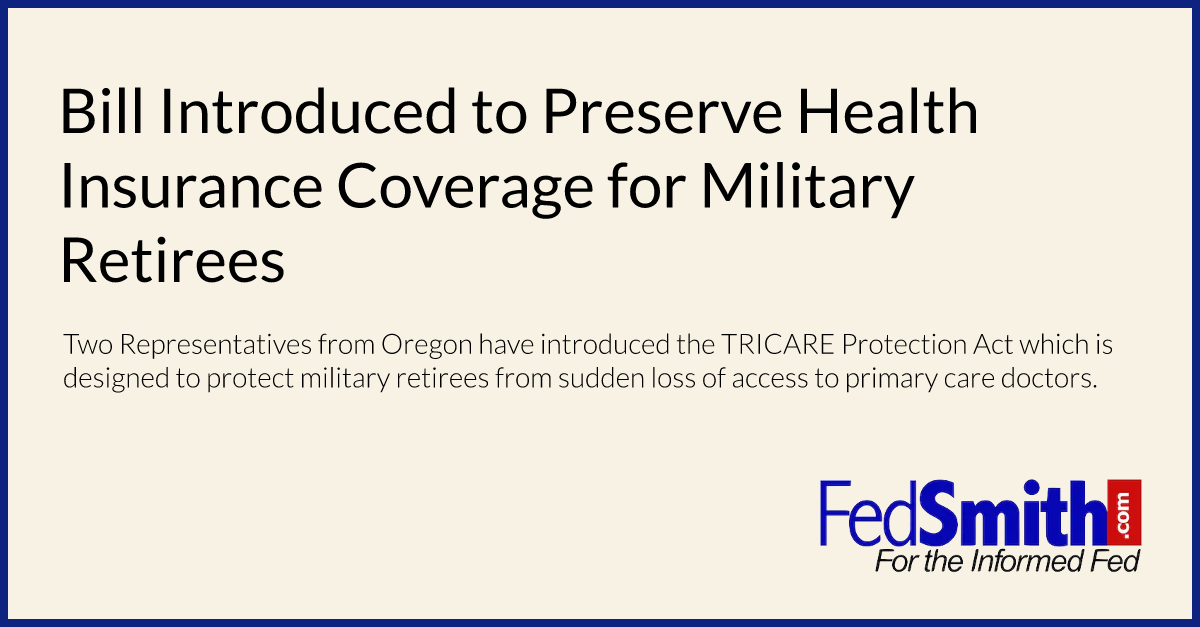 Congresswoman Suzanne Bonamici (D-OR) and Congressman Greg Walden (R-OR) introduced legislation designed to protect military retirees from sudden loss of access to primary care doctors. The legislation is known as the TRICARE Protection Act (H.R. 6635).
The Department of Defense announced in October that only TRICARE beneficiaries within a forty mile radius of a medical treatment facility would be eligible to participate in the lower cost TRICARE Prime program, raising costs for all TRICARE members outside this range.
"The recently announced changes to TRICARE Prime are potentially devastating to retired service members who have sacrificed so much for our nation," said Bonamici. "Our veterans deserve better than higher health care costs and long trips to see medical providers. This bipartisan legislation will ease the impact of the changes on military retirees and send a message that we honor military retirees and their families. "
The TRICARE Protection Act allows current TRICARE Prime participants to keep their current doctors for two years and offers referral services to help them find new qualifying primary care providers. It also requires that the Department of Defense identify regions impacted by the changes to TRICARE Prime and report their findings to Congress within 90 days.