Ian Smith
Ian Smith is one of the co-founders of FedSmith.com. He enjoys writing about current topics that affect the federal workforce.
New legislation aims to protect the credit reports of federal employees impacted by government shutdowns.
No action from the Senate on the pay raise this week has implications for your salary in 2020.
The TSP has issued guidance on utilizing the new withdrawal options that recently went into effect.
A new Senate report attempts to compile the total costs of recent partial government shutdowns.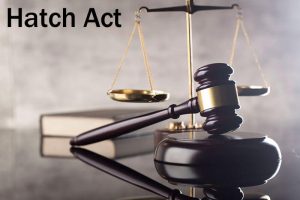 An immigration judge has been hit with a significant disciplinary action for violating the Hatch Act.
A man who had pretended to be his dead sister in order to steal VA benefits has been sentenced to prison.
A request for proposal has been issued for a provider for the TSP's annuity program.
The Senate confirmed Dale Cabaniss to be the new OPM director.
A group of House Members are urging Congress to pass legislation to defend federal employees' collective bargaining rights.
OPM made a modest improvement to the retirement backlog in August thanks to an uptick in claims processing.
Contact Ian Smith