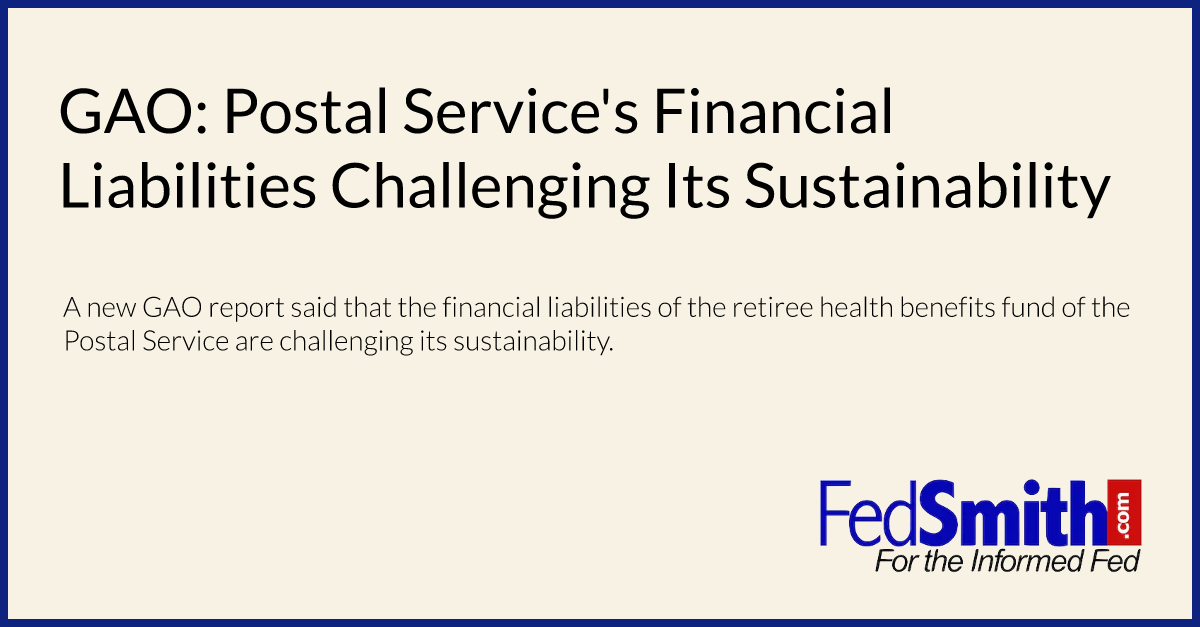 A new GAO report said that the financial liabilities of the retiree health benefits fund of the Postal Service are challenging its sustainability.
In the report, GAO compared five approaches to the Postal Service's unfunded liabilities. Three of them would ease the financial pain in the short term, but would increase the Postal Service's unfunded liability in the long run.
A fourth approach is a bill introduced in the House (H.R. 2309) would reduce USPS's unfunded liabilities more aggressively but may result in significantly higher USPS financial losses in the near future.
Under a fifth approach, if USPS stopped prefunding and used the existing fund to pay current and future premiums, the fund is projected to be exhausted by 2026.
In short, GAO says it's pay now or pay later for the Postal Service Retiree Health Benefits Fund. Since the USPS hasn't had a profit since FY 2006, any increased costs such as these are likely to present a challenge.
The Postal Service said in response to the report that it cannot afford to prefund its liabilities.