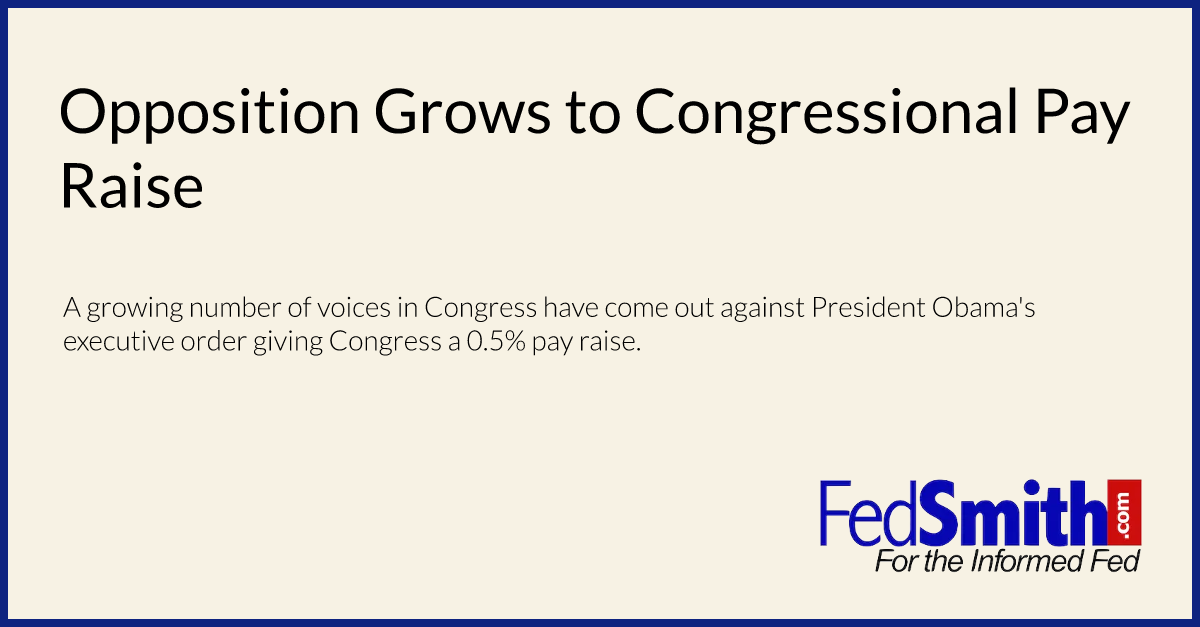 Opposition to the 0.5% pay increase scheduled to be given to members of Congress is growing. Rep. John Barrow (D-GA) has already gone on the record against it, and now Michele Bachmann (R-MN) and Mike Fitzpatrick (R-PA) have introduced legislation to block the pay increase.
The legislation in what is now a bipartisan effort to stop the pay increase was introduced by Bachmann and Fitzpatrick December 31. Rep. Bill Flores (R-TX) also introduced legislation that would freeze pay for members of Congress for fiscal years 2013 and 2014.
In a statement, Bachmann said, "I am calling on my colleagues in the House and Senate to rescind President Obama's executive order that gives members of Congress a pay raise. This executive order was not requested by Congress and we should reject it. We have a spending problem in our country and we should be looking for areas to cut spending. At a time when families across the country are cutting back we should not increase government spending and add to the debt burden by giving members of Congress a pay raise. We need to begin with ourselves and I urge my colleagues to join me in this effort."
Fitzpatrick added, "Lifting the pay freeze for Members of Congress at a time when we are working to restore fiscal health to the federal government is unacceptable, and I will work to prevent it. For the past four years, many private sector workers have seen their salaries reduced and small businesses have tightened their belts to ensure our economy remains afloat in these difficult times. Families are making sacrifices to make ends meet, and Congress must follow their lead."
Update: At least three Senators have jumped in with support to block a Congressional pay raise. Senator Mark Begich (D-AK) and Senator Lisa Murkowski (R-AK) voiced opposition to the pay increase. Murkowski Tweeted, "I oppose this proposed pay raise for myself or any member of Congress & I will work to prevent this raise from going into effect in April."
Senator Rob Portman (R-OH) added, "At a time when our country is facing record debt and trillion dollar deficits, the last thing Washington should do is reward itself with a pay increase. I am calling on President Obama to withdraw his recent Executive Order raising federal salaries — including for Members of Congress. Until a long-term deficit reduction agreement is reached, we should not consider increasing the pay for Congress."
Fitzpatrick also sent a letter to President Obama asking him to reconsider the executive order he issued. The full text of the letter follows below.
Dear President Obama,

I write to express my serious concern regarding the Executive Order issued on December 27, 2012 rescinding the Federal pay freeze effective on March 27th, 2013.

Lifting the federal pay freeze as we struggle to solve the government's spending problem does not strike me or my constituents as a prudent choice to put our country back on the right track.

For the past four years, many private workers have seen their salaries reduced. As small businesses have tightened their belts, their sacrifices have kept our economy afloat in these tough times. Families are doing their best to make ends meet.

According to a study conducted by USA Today in March of 2010, the average Federal worker earns 20% more than a private worker in a similar occupation. When Federal benefits are taken into account, the rate of disparity is even wider.

Furthermore, research conducted by my office revealed in October of 2012 that the Philadelphia Regional Veterans Benefits Administration paid over $1.4M of bonuses over the past three years, despite failing to meet their own processing goal 54% of the time. Additionally, considering that my office is trying to fix nearly 300 botched claims, their quality leaves much to be desired. The Philadelphia VBA is failing our veterans; yet these Federal employees continued to receive bonuses for poor results while getting paid significantly more than their private sector counterparts.

While there are countless Federal employees like our military who serve our nation well and should have their pay freeze reexamined, the misalignment of many Federal salaries compared to the private sector is yet another example of government spending focused on the wrong priorities.

I urge you to reconsider your Executive Order. In the meantime, I will work to pass legislation that will rescind the effects of your order on Members of Congress.