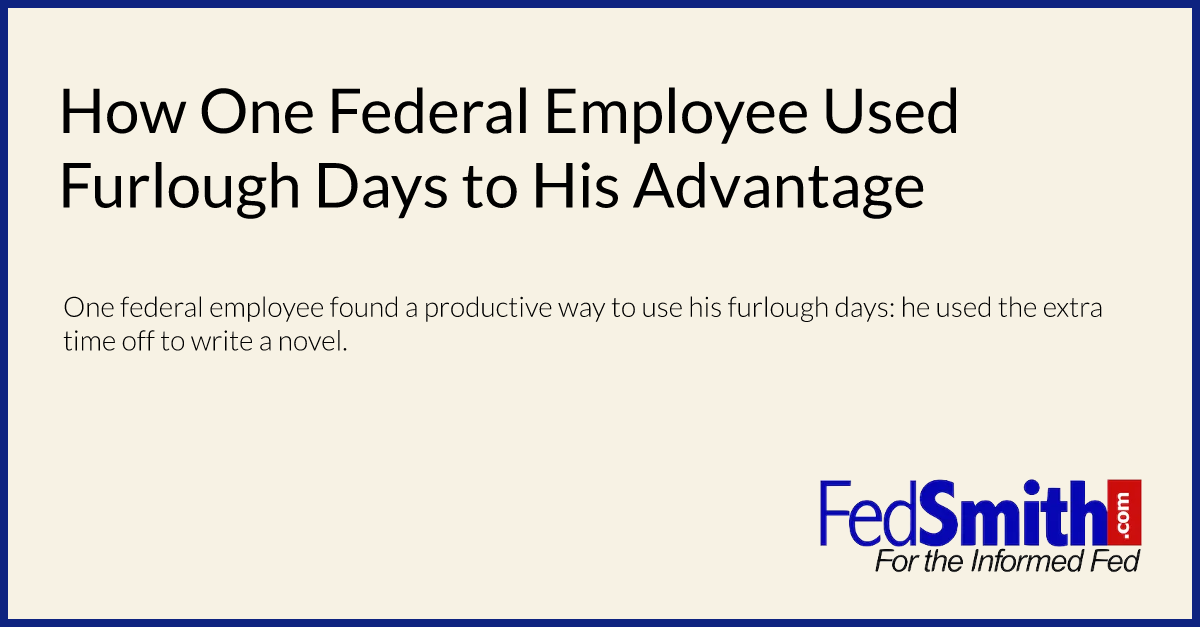 Department of Defense employees recently found themselves with extra time off from work due to furloughs enacted to save the government money. More than 650,000 civilian workers were affected by furloughs which began in July.
Jason Tanamor is an HR Specialist at Civilian Human Resources Agency (CHRA) and one of the federal employees who was impacted by the furloughs.
Tanamor joined a Facebook group when the furloughs began and quickly discovered that there was a lot of bitterness and negativity among federal workers who were being furloughed. Rather than getting pulled into it himself, Tanamor decided to use the extra day off per week he was getting from the furloughs in a more productive way – he set as a goal to finish a novel he had begun writing back in 2001 using the unexpected spare time he now had each week. The book had been revamped and re-written over the years, but the extra time from the furloughs was just what Tanamor needed to bring it to completion.
"I'm fully aware of the financial burden the furlough had on a family because my wife also works for the government. And although she was one of the lucky few who did not have to furlough, we still had to make smart decisions financially," said Tanamor. "My supervisor once told me that it came down to how you spent your eight hours per day. Even though she was referring to a work day, I took that advice into my furlough day."
"The Extraordinary Life of Shady Gray" is meant to be an uplifting story about a know-it-all kid who wants nothing more than to fit into the world. According to Tanamor, "Everything in Shady's life is a disappointment. That's until he meets Jessica, a physically scarred girl who teaches Shady how to enjoy life. With Jessica's help, Shady realizes that instead of fitting into the world, he is destined to stand out."
Tanamor says that ever since he was a child, he had dreamed about being an author someday which gave him the inspiration for the book. The main character is based off of many of his own experiences as a child and he notes that the story is meant to make you appreciate your own family despite differences you may have with them. It will make you cry, angry, happy and everything in between. Tanamor adds, "It may even give you a different outlook on situations like the furlough."
"The Extraordinary Life of Shady Gray" retails for $12.95 at major booksellers such as Amazon.com. However, if you purchase from the book's publisher and enter discount code 4LSBUQZV, you will get the furlough special of 20% off.