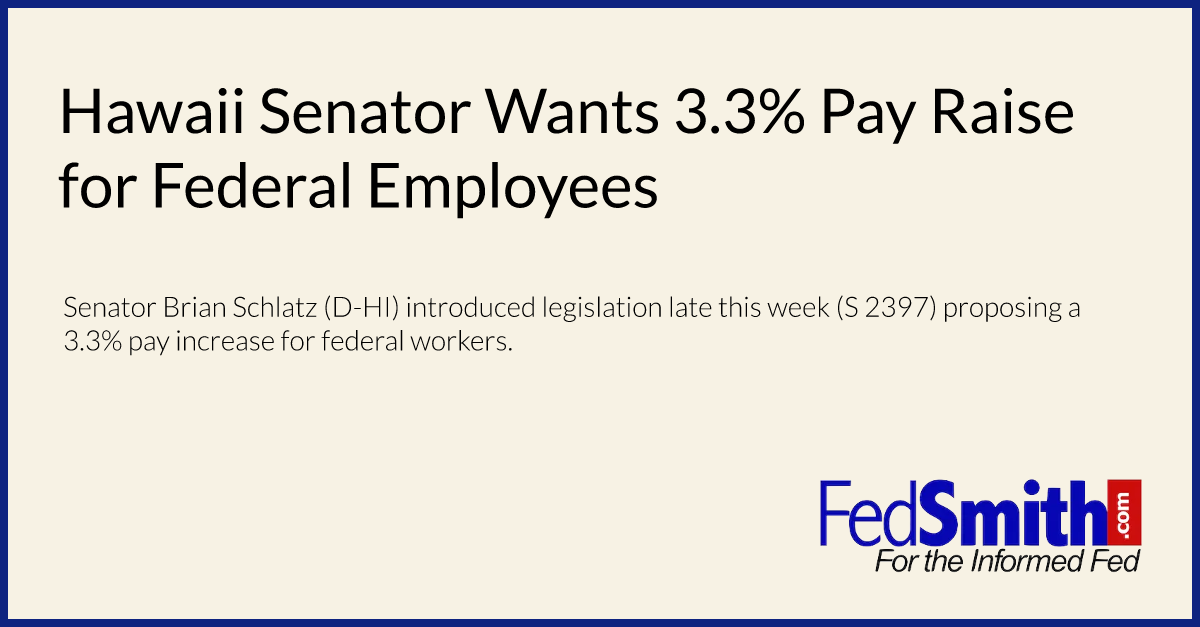 Senator Brian Schatz (D-HI) quietly introduced legislation late this week (S 2397) proposing a 3.3% pay increase for federal workers. Schatz introduced his legislation on Thursday without any statement or press release. Senator Ben Cardin (D-MD) is co-sponsoring the legislation.
He is the latest member of Congress to introduce a bill giving federal employees a higher pay increase than has been proposed by the president who proposed a 1% pay increase for next year (see Obama to Propose 1% Pay Raise for Federal Workers). Rep. Gerry Connolly (D-VA) also introduced legislation in the House that would give feds a 3.3% pay raise. AFGE has said that a 4% raise in 2015 would be fair, but no legislation has been introduced with that particular figure.
Connolly said when he proposed his legislation in the House that federal workers deserve a fair pay increase and that they have been "demonized and demoralized by the constant attacks from the House majority and the Tea Party" and that their wages have lagged inflation and the private sector during the last four years.
Speaking on the legislation, Cardin said, "Hardworking federal employees did not cause our fiscal crises nor did they contribute to the legislative gridlock, but time and again they have been asked to pay the heaviest price toward a resolution. In Maryland and across the nation, these public servants, mostly middle class and struggling to get by like so many other Americans, deserve recognition and thanks for their hard work and dedication."
Federal employee unions were quick to praise the introduction of the Schatz bill. National Federation of Federal Employees president William R. Dougan said, "NFFE strongly supports S. 2397 and commends Senator Schatz and Senator Cardin for their support of the federal workforce. S. 2397 would provide federal employees a much-needed 3.3 percent pay adjustment instead of the President's woefully insufficient one percent adjustment proposed in his budget earlier this year. "
"We appreciate Senator Schatz and Senator Cardin introducing this bill to provide a fair pay raise for federal employees in 2015, and will work to garner support for it," added NTEU president Colleen M. Kelley.