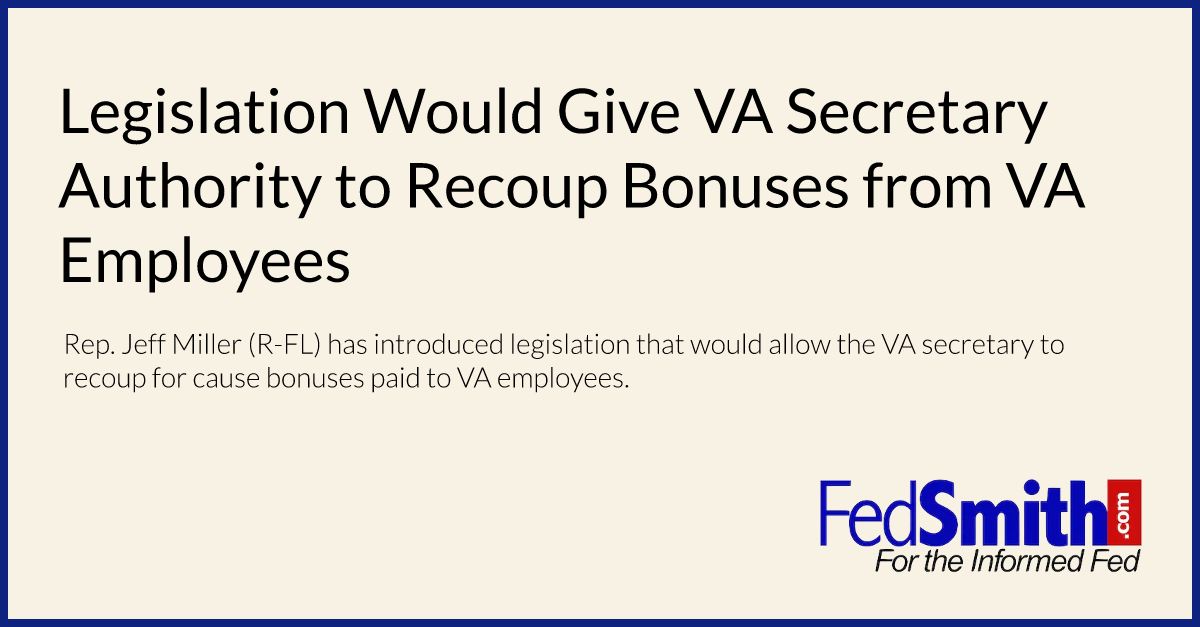 The Veterans Administration paid more than $380,000 in cash bonuses to top executives at 38 hospitals that are under investigation for falsifying wait times for medical care. Legislation introduced in the House this week would allow the VA secretary to retract those bonuses.
Under the legislation, the VA secretary could only issue an order requiring an employee to repay a bonus if the employee is afforded notice and an opportunity for a hearing conducted by the Secretary. The legislation also states that any decision ultimately made by the secretary is final and may not be reviewed by any other agency.
The bill is being introduced by Rep. Jeff Miller (R-FL) who is chairman on the House Committee on Veterans' Affairs.
In a statement, Miller said, "Ideally, VA employees and executives who collected bonuses under false pretenses should be subject to prosecution when warranted, but at a minimum their bonuses should be paid back in full. I urge my colleagues to support this bill so the VA secretary will have another tool to instill some much-needed accountability throughout the department."