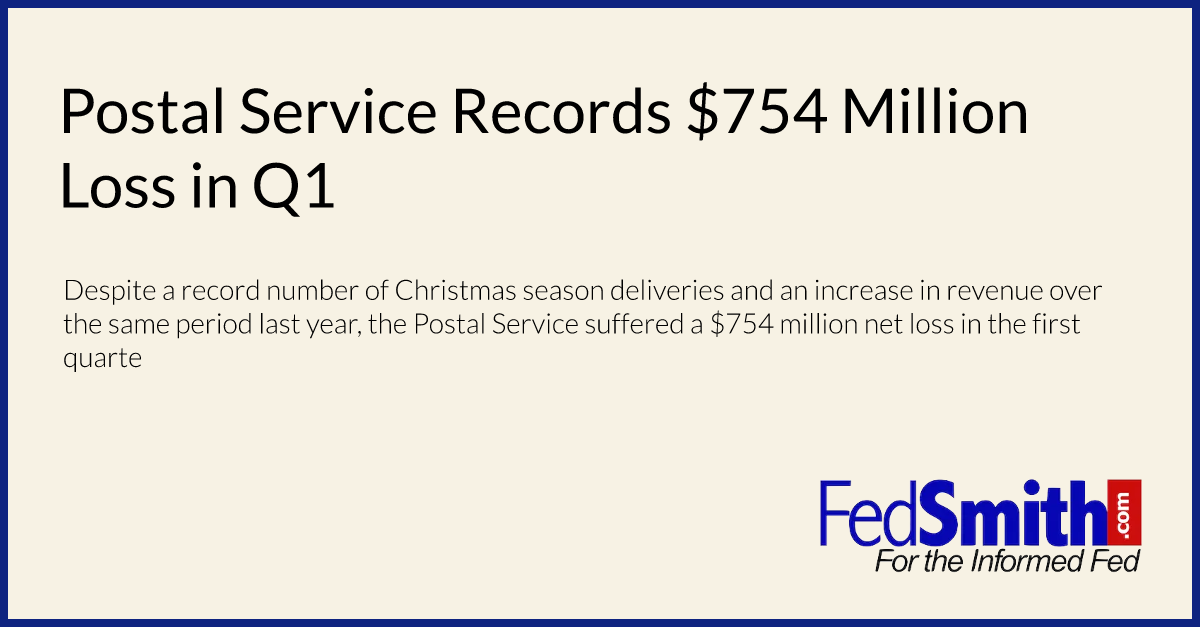 The financial woes continued for the Postal Service as it reported earnings for the first quarter. Despite a record number of Christmas season deliveries, it still recorded a $754 million loss in revenue.
Despite the loss, the agency did see a 4.3% increase in operating revenue over the same period last year. The net loss included a $1.4 billion expense accrued for the mandated prepayment to the Postal Service Retiree Health Benefits Fund.
Standard Mail volume was up 3.5 percent compared to the same period last year, driven by a 0.9 billion increase in political mail volume, a testament to its effectiveness in political campaigns. First-Class Mail volume decline slowed to a 1.1 percent decrease from the same period last year. Standard Mail revenue and First-Class Mail revenue were up 7.6 percent and 3.7 percent, respectively, compared to the same period last year, driven, in part, by the January 2014 price increase.
"Though liquidity remains a concern, the Postal Service must begin to make necessary investments to grow our business and address some of the critical vehicle, facility, and package handling equipment requirements that have been deferred in recent years," said Chief Financial Officer and Executive Vice President Joseph Corbett.
Some other financial highlights reported by the Postal Service are included below.
First Quarter Results of Operations Compared to Same Period Last Year 
Total volume of 42.6 billion pieces compared to 42.0 billion pieces

Shipping and Package volume increased 12.8 percent
Standard Mail volume increased 3.5 percent
First-Class Mail volume declined 1.1 percent

Operating revenue of $18.7 billion increased almost $800 million or 4.3 percent
Operating expenses of $19.5 billion increased $1.2 billion or 6.4 percent. The biggest change was an $800 million increase in workers' compensation expense, which included a $1.4 billion increase in the fair value portion driven by declining interest rates and offset by a $600 million decrease in valuation of new and existing cases.