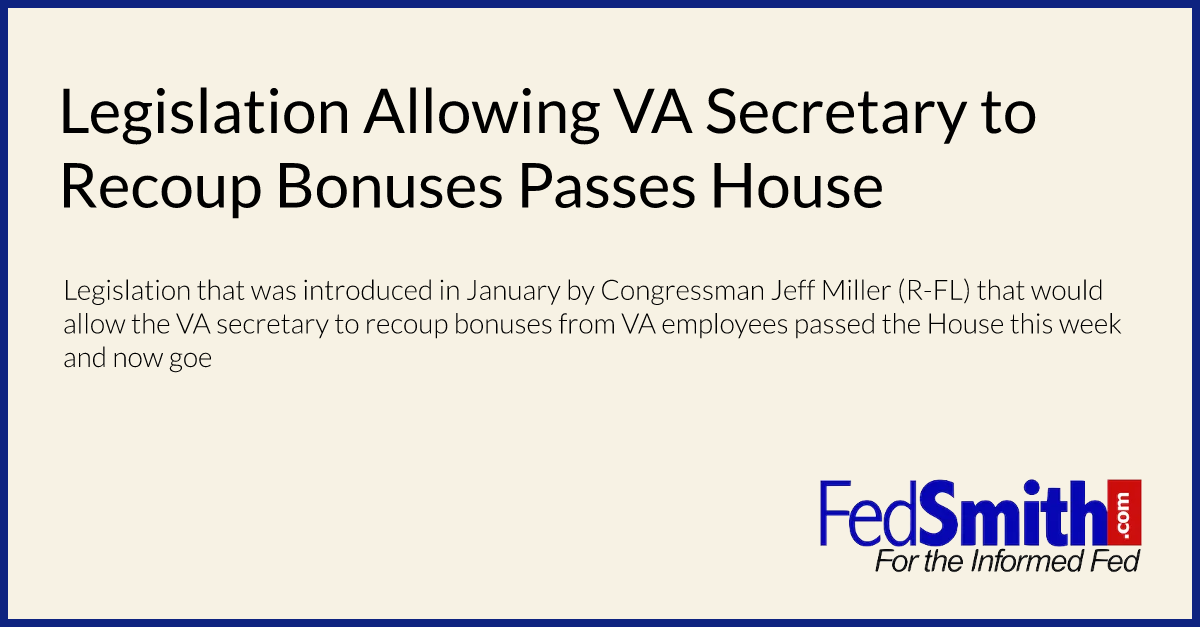 Legislation that was introduced in January by Congressman Jeff Miller (R-FL) that would allow the VA secretary to recoup bonuses from VA employees passed the House this week and now goes to the Senate for consideration.
According to the legislation (H.R. 280), the Secretary of Veterans Affairs would be authorized to recoup bonuses and awards paid to employees according to these guidelines:
(a) Recoupment

Notwithstanding any other provision of law, the Secretary may issue an order directing an employee of the Department to repay the amount, or a portion of the amount, of any award or bonus paid to the employee under title 5, including under chapters 45 or 53 of such title, or this title if—

the Secretary determines such repayment appropriate pursuant to regulations prescribed under subsection (c); and
before such repayment, the employee is afforded notice and an opportunity for a hearing conducted by another department or agency of the Federal Government.

(b) Review

A decision regarding a repayment by an employee pursuant to subsection (a)(2) is final and may not be reviewed by any department or agency or any court.

(c) Regulations

The Secretary shall prescribe regulations to carry out this section.