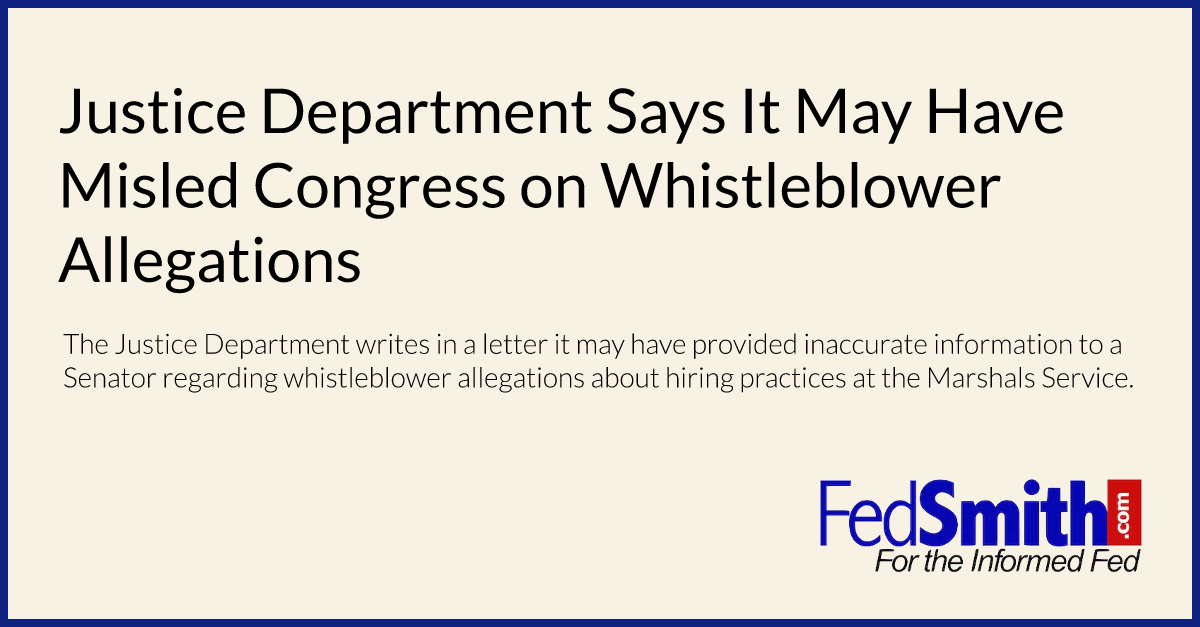 he Justice Department writes in a letter to Senator Charles Grassley (R-IA) that it is "extremely concerned that we may have provided inaccurate information" which may have misled Congress when it denied that the head of the U.S. Marshals Service or her senior aides engaged in questionable hiring practices.
Senator Grassley is quoted on his website as noting that the Department of Justice (DOJ) "falsely told Grassley that USMS Director Stacia Hylton did not recommend a certain individual for any job at USMS." The DOJ now acknowledges that it "may have provided … inaccurate information."
The DOJ also provided emails between Marshall Service Director Hylton and then-Deputy Assistant Director of the Asset Forfeiture Division, Kimberly Beal, that support whistleblower claims of an exchange of favors between the two that led to the hiring of an unqualified and highly-paid contractor, whom Ms. Hylton favored, and a promotion for Ms. Beal.
Whistleblowers also claim that the alleged impropriety was reported to USMS' Office of General Counsel before Beal received the promotion.
A report in the Wall Street Journal article also notes that Ms. Hylton used her personal email account to send the resume of a candidate she recommended to a subordinate. Agency whistleblowers contend that Marshal Service managers could not work around the candidate's lack of the required qualifications for the job. In an email exchange, an employee wrote that the candidate lacked key qualifications for the job, prompting the reply: "This could get complicated.''
Instead of hiring the candidate in the initial job, a different opening was created so the agency could hire the candidate according to the Journal.
Grassley raised concerns about the allegations in March, and followed up in April after DOJ failed to dispel concerns regarding hired unqualified personnel in a high-level contract position in order to receive favorable consideration for a promotion. DOJ has since indicated it will continue its investigation in light of emails that have now provided to the Senate Judiciary Committee.