Tag: Whistleblower
A government worker who has testified in Congress about problems at the Department of Veterans Affairs has a job at the new office aimed at protecting VA whistleblowers from retaliation.
Whistleblowers say a four-star VA hospital in New Hampshire is plagued with problems reminiscent of those found in a third-world country.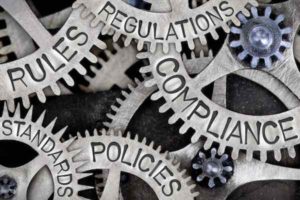 The Follow the Rules Act is a new law that may provide extra protections to federal employees who become whistleblowers. This is a summary of the new law.
President Trump has signed the Follow the Rules Act. It provides additional protection for federal employee whistleblowers.
Michael Moore has set up a website that encourages whistleblowers to share information with him about the Trump administration.
A complaint has been filed and a hearing scheduled for a complaint against senior officials of the Office of Special Counsel, the agency that normally investigates and prosecutes these cases.
A Department of Education employee removed for various misconduct reasons tried to thwart the agency's action by pointing to his whistleblowing activity. Since he could not prove it was protected whistleblowing and the agency could prove it would fire him even if it had been, he lost out on his appeal.
Here's a situation where a federal employee received a "counseling memo" following what he apparently considered as a whistleblowing complaint to his agency chain of command. He tried to challenge the informal discipline as retaliation for protected whistleblowing and eventually his case went to the federal appeals court.
Two lawmakers are questioning an HHS memo that they say appears to violate the rights of federal employees to communicate directly with Congress.
Two lawsuits are now pending involving issues surrounding the "Deep State" and EPA employees.