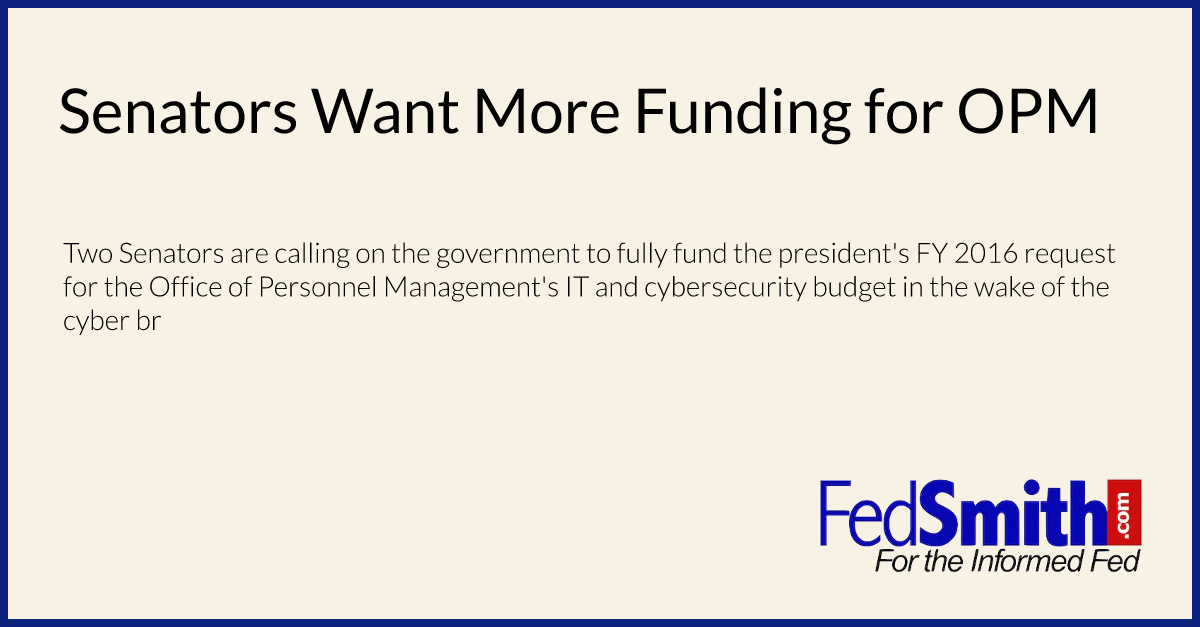 Senators Mark Warner (D-VA) and Angus King (I-ME) sent a letter to the Chair of the Senate Appropriations Subcommittee on Financial Services and General Government calling for the committee to fully fund the president's FY 2016 request for the Office of Personnel Management's IT and cybersecurity budget.
The Senators note in their letter that the increased spending is necessary to stop future cyberattacks on the agency such as the one reported last week. "The attack on OPM's IT infrastructure is not the first and will likely not be the last," wrote the Senators.
The letter also stated, "The funding requested includes $21 million to continue and finish upgrades initiated after a FY 2014 attack and represents the recommendations of a comprehensive security analysis meant to protect OPM's network well into the future. While OPM may need to revise their request further in light of the most recent attack, it is abundantly clear that technology and cyberattackers evolve in real time and the federal government needs more resources and budget certainty to keep their infrastructure current and strong."
As part of the basis for their request, the Senators noted that OPM oversees the personal data of 32 million federal employees and retirees and will need the extra money to manage such a large responsibility.
The Senators' letter is included below.