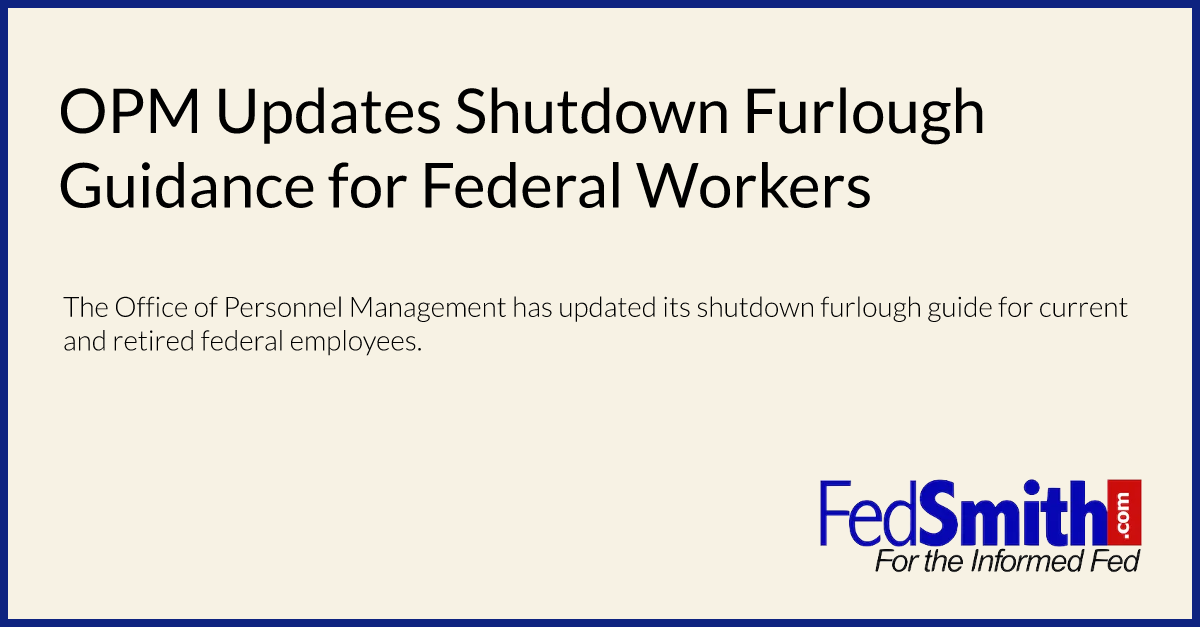 Although the threat of a shutdown at the end of the month is looking increasingly unlikely, the Office of Personnel Management has updated its shutdown furlough guidance for current and retired federal employees.
Since the possibility of a shutdown could still come up again in December, the information could still prove useful in the near future.
The guide covers topics such as who are considered "excepted" and "non-excepted" employees, how your pay works during a shutdown furlough, and the impact of a shutdown on retired federal workers (regarding annuity payments, high-3 status, etc.).
A copy of the revised guide is included below.
Guidance for Shutdown Furloughs September 2015