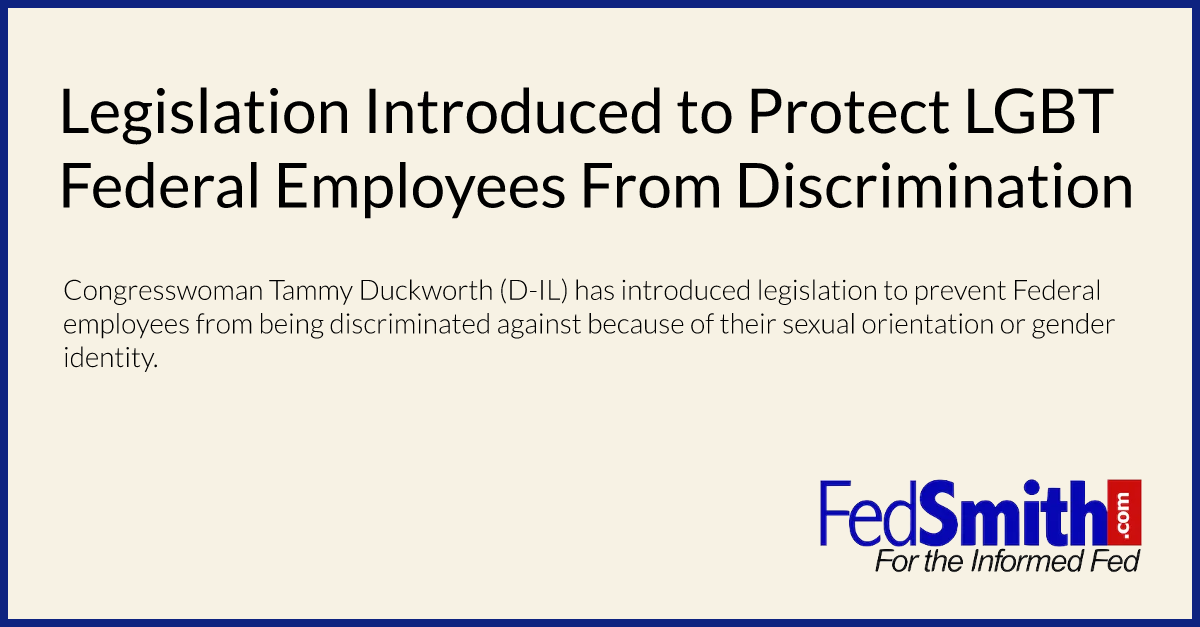 Congresswoman Tammy Duckworth (D-IL) has introduced legislation to prevent Federal employees from being discriminated against because of their sexual orientation or gender identity.
The bill is co-sponsored by Reps. Elijah Cummings (D-MD) and Richard Hanna (R-NY).
Known as the Clarification of Federal Employment Protections Act, the bill would codify in federal law long-standing policies that currently prohibit this type of discrimination against federal workers. Duckworth said in a press release that the current policies could easily be rolled back by a future President unless Congress acts to secure them, hence the need for her legislation.
"Where possible, Congress should enshrine civil rights protections in law to ensure they cannot be overturned with the stroke of a pen. My bipartisan legislation will protect federal employees from unfair discrimination on the basis of sexual orientation or gender identity, and I am proud to work with Congressmen Cummings and Hanna on this bill," said Duckworth.
Duckworth also pointed to how the Merit Systems Protection Board has highlighted this as a potential issue for employee protection unless Congress removes any legal ambiguities or uncertainties regarding sexual orientation and gender identity discrimination.